| | | |
| --- | --- | --- |
| | December 4, 2012 | |
Harry Potter
Photographer: fullmetal-punk
I am so happy to finally be able to cosplay Harry. I read the books when I was little. Saw the movies when they came out. And now... I'm cosplaying Harry! Full costume made by me.
I hope to do him some kind of justice. If course this is like... a mix of the movie... mixed with my version. I know. xD
Cosplayer: ShinraiFaith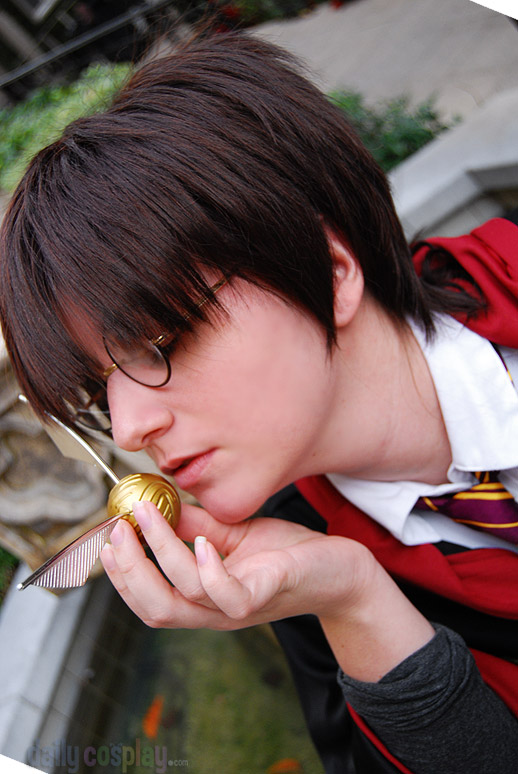 This has to be one of my favorite cosplay photos ever. It was only one shot too. Fantastic. I wasn't even ready but Jer caught this right when it needed to be natural. And there is my amazing snitch! So accurate in a way. I wish it could fly. xD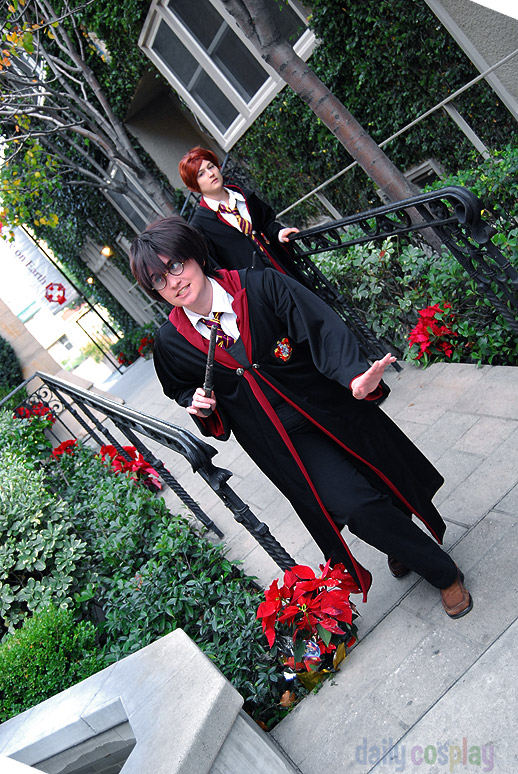 So there is a funny story to this. There was a REALLY creepy lady STARING AT US LIKE WE WERE SATAN! What you see to the right of the church is... an apartment complex! Hell yes we were brave to go to a church in HP... No one seemed alarmed... except for the I'M GONNA STAND IN THE WINDOW RIGHT THERE JUST STARING AND WATCHING YOU AND NOT MOVING AN INCH AND BEING TOTALLY OBVIOUS! Hahhahah! Good times. Scaring the peoples. Ron cosplay by chocolate-queen401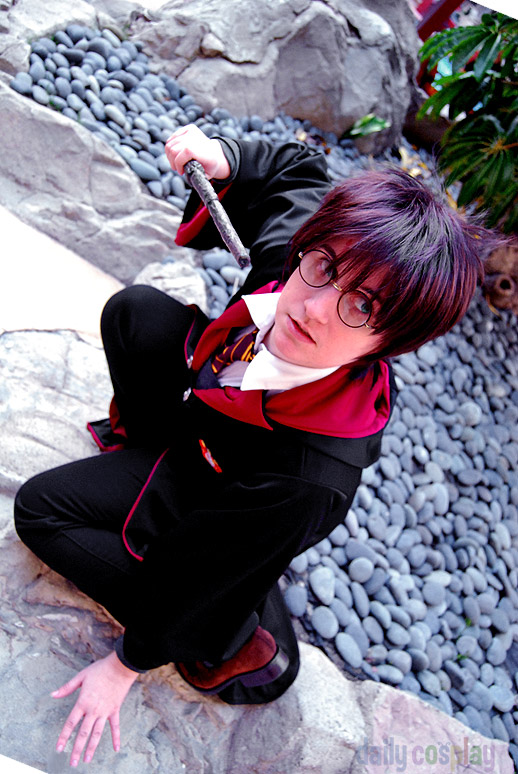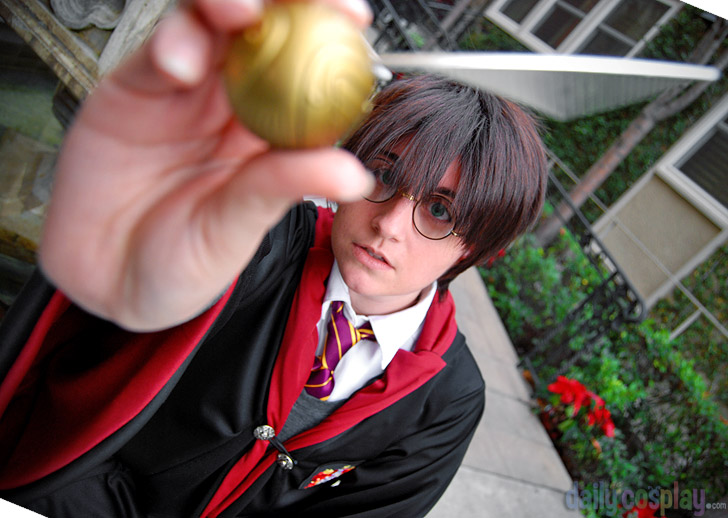 Follow us on Twitter @DailyCosplay or Facebook for the latest news.
To be featured on Daily Cosplay just fill out the entry form and provide two or more photos. Remember, the sooner you enter the better the chance your costume will be selected. If you have a video please include a link if you'd like to include it in your entry. We will review every submission.