This is my Satele Shan costume from Star Wars: The Old Republic. We made this photoshoot in a pine forest in Madrid (Spain). I made it with Jes' Clares (the photographer) and Erikku-kun, who is my boyfriend and the pureblood Sith that appears in some of the pictures.
This costume wasn't very difficult for me to make. I was very lucky to find the perfect fabric for the dress. In fact, I wasn't thinking about making this costume until I found it, then I began sewing immediately. I made the patterns using a basic dress pattern and modified it a little.
Maybe the most difficult part was sewing the golden satin ribbons on that fabric and filling the shoulder pads to make them look straight.
I made this costume because I like warrior women and I liked the SWTOR trailer very much. I was planning to make a SW group with my friends. At first I was going to make Atris' costume, but I saw this trailer and I loved Satele's design.
I've been to a couple conventions wearing this costume. It was very fun. I thought no one was going to know who I was cosplaying as, but a lot of people recognized the character. Some of them asked me if I was cosplaying Bastilla, but many people knew Satele Shan.
We began cosplaying in 2009. We liked watching cosplay pictures and videos on the internet and in 2008 we went to our first convention. We saw a lot of fantastic cosplayers that caught our attention and we decided we were going to start cosplaying too.
Erikku-kun and have always been very creative and we love learning about crafting techniques. We found cosplay inspiring and it's a way to unleash our artistic skills.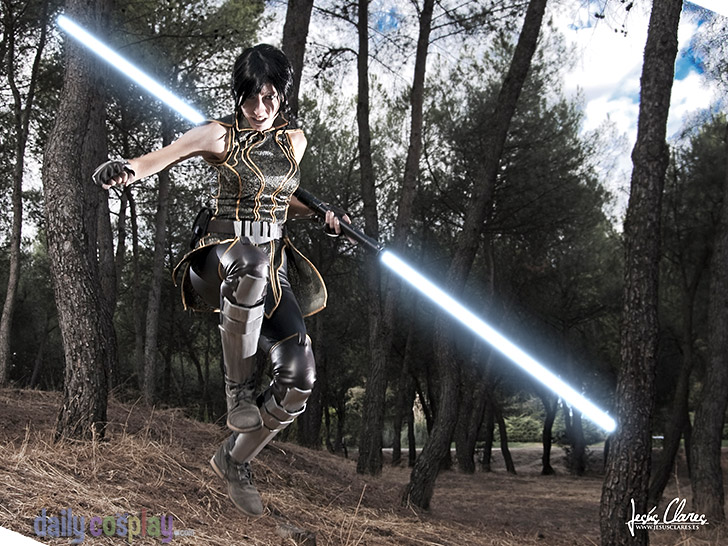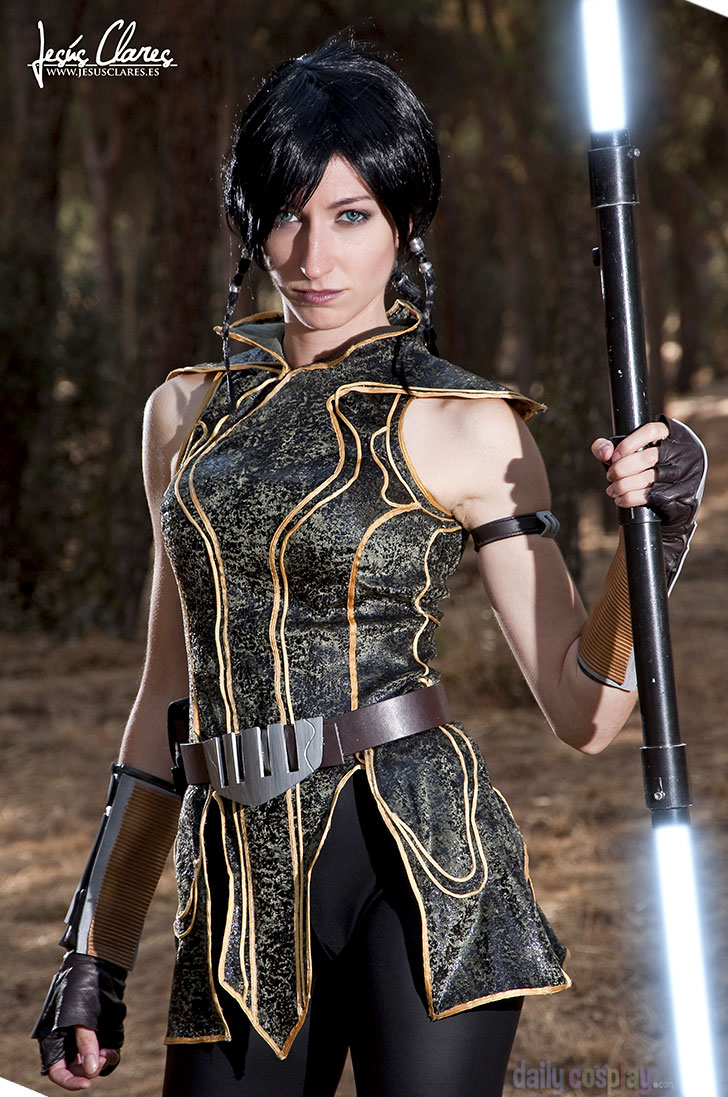 Follow us on Twitter @DailyCosplay or Facebook for the latest news.
To be featured on Daily Cosplay just fill out the entry form and provide two or more photos. Remember, the sooner you enter the better the chance your costume will be selected. If you have a video please include a link if you'd like to include it in your entry. We will review every submission.