| | | |
| --- | --- | --- |
| | April 24, 2013 | |
The Lady Maverick / Gillian McCarthy
Assassin's Creed III
Photographer: Derek Lebrero
The Lady Maverick was made at Ubisoft's request to help debut the Assassin's Creed 3 multiplayer character designs at San Diego Comic-Con 2012. Allegra and her group secretly worked on their costumes over the course of the five weeks leading up to San Diego Comic-Con. The Lady Maverick's hook was created by Lee Camara.
Materials: various fabrics and trimmings, upholstery vinyl, corset boning, fake fur, leather and vinyl dyes, hot glue, bloomers, accessories (gloves, boots, earrings), wig, wood, paint.
Worn at: SDCC 2012, PAX Prime 2012, and photoshoots
Cosplayer: subitoallegra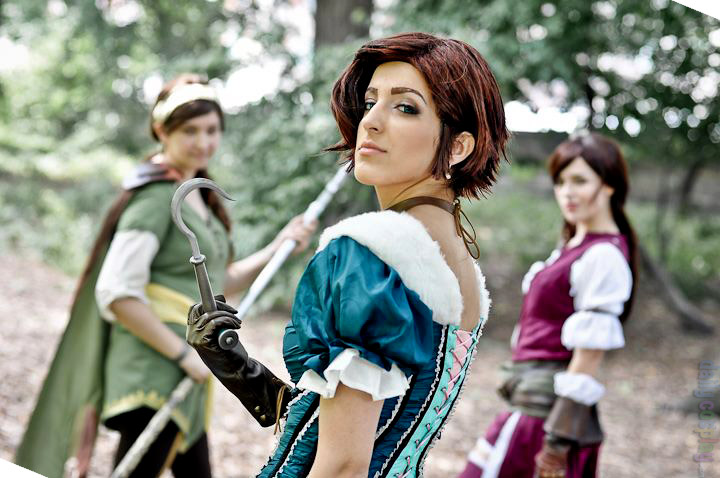 Some friends and I attended International Cosplay Day in Central Park the other week in varying AC multiplayer costumes, and MAN we had a good time! This gorgeous photo was taken by Ron Gejon With Azimedes as The Brigand (AC: R) & Kristin as The Courtesan (AC: B)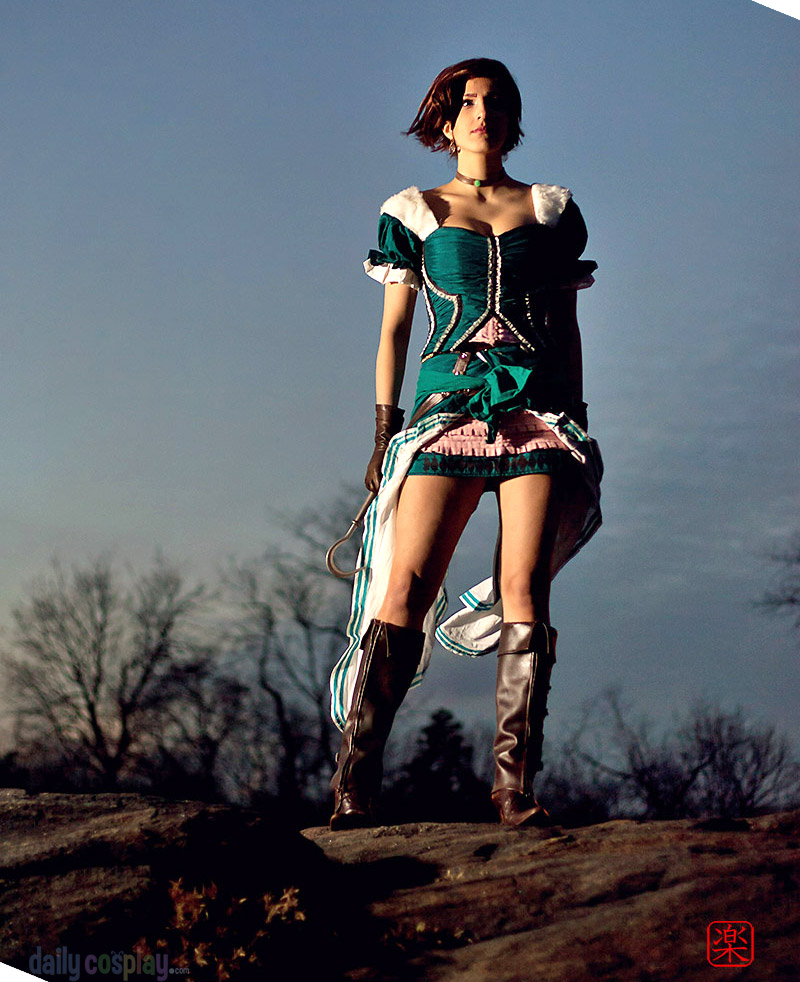 Photographer: Gerodere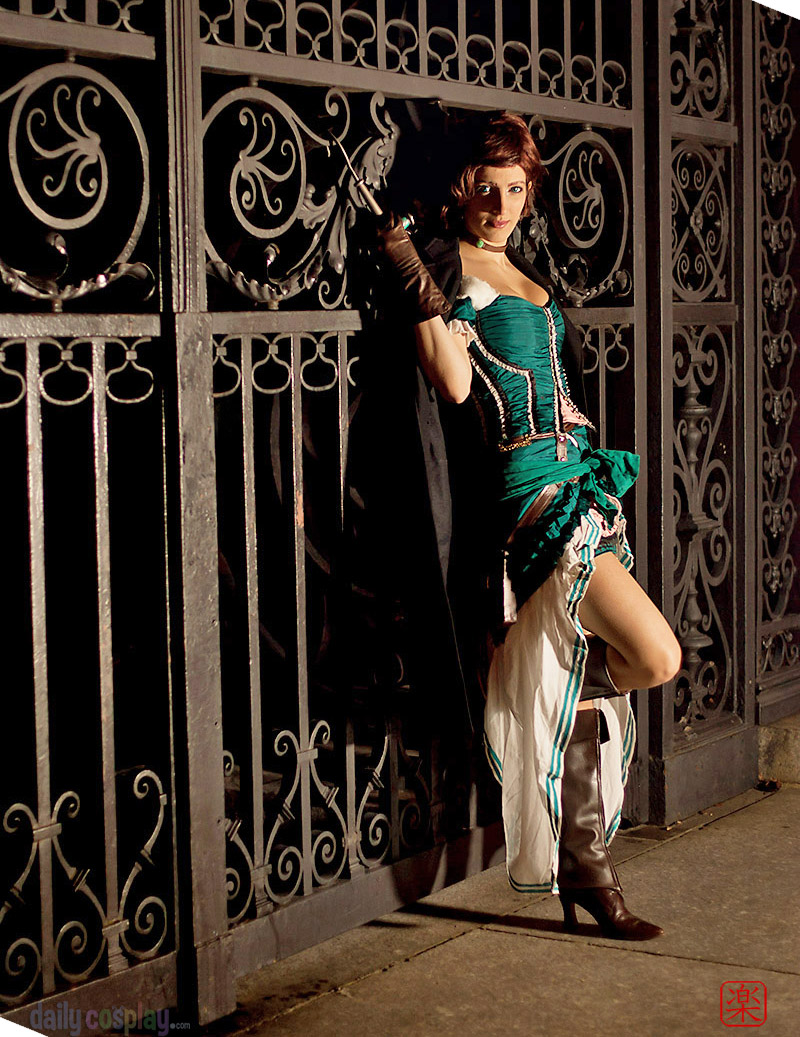 Shot by the marvelous Gerodere in front of the Gate to the New York Conservatory Garden.
Follow us on Twitter @DailyCosplay or Facebook for the latest news.
To be featured on Daily Cosplay just fill out the entry form and provide two or more photos. Remember, the sooner you enter the better the chance your costume will be selected. If you have a video please include a link if you'd like to include it in your entry. We will review every submission.