| | | |
| --- | --- | --- |
| | January 20, 2013 | |
The Elder Scrolls V: Skyrim
Photographer: Lucca Comics 2012
The armor was all crafted using different sizes of foam mats and polyurethane panels. Probably the parts I was thinking would be the easiest, wrists and boots, were most difficult to create.. it was hard to do a hidden "open-close" system.
I wore it for "Lucca comics & games 2012" and I'll wear it for the next "Cartoomics" in Milano. The photos were taken at Lucca Comics & Games 2012, Lucca, Italy. I won the "best male character" prize. Skyrim fans went totally crazy, praising me like a sort of nerd's god, other people at the convention were just curious seeing the armor.
I've been making costumes for three years. My ex girlfriend years ago wanted to go to a cosplay convention and so I needed a costume, Wolverine was the choice. My current mate is a great cosplayer and she helped me a lot in crafting armor! She is my cosplay master.
Follow Zerios on Facebook and deviantART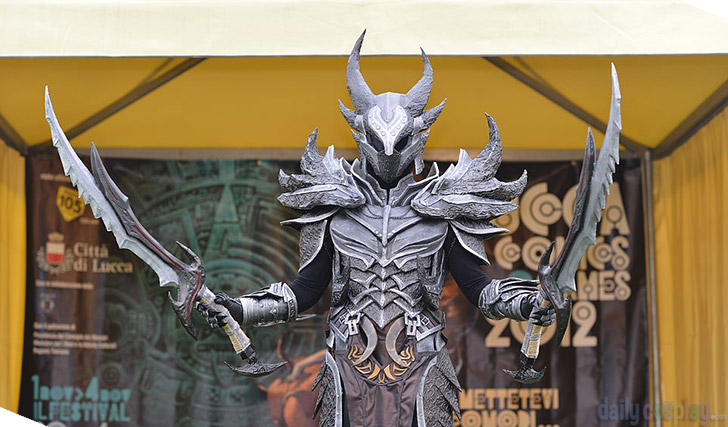 Photographer: Lucca Comics 2012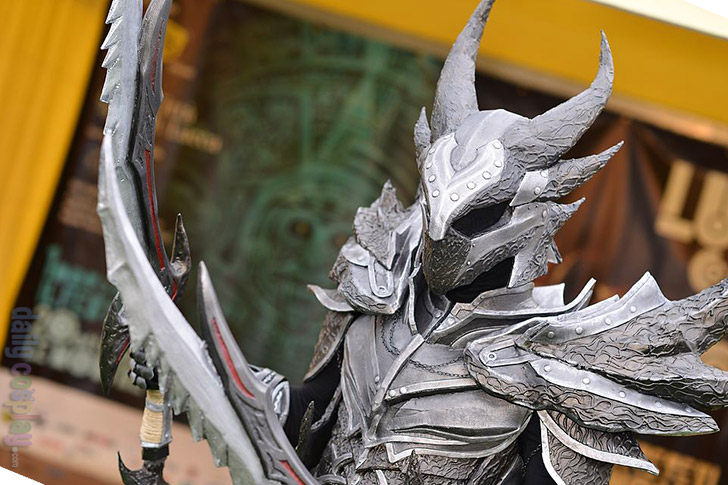 Photographer: Lucca Comics 2012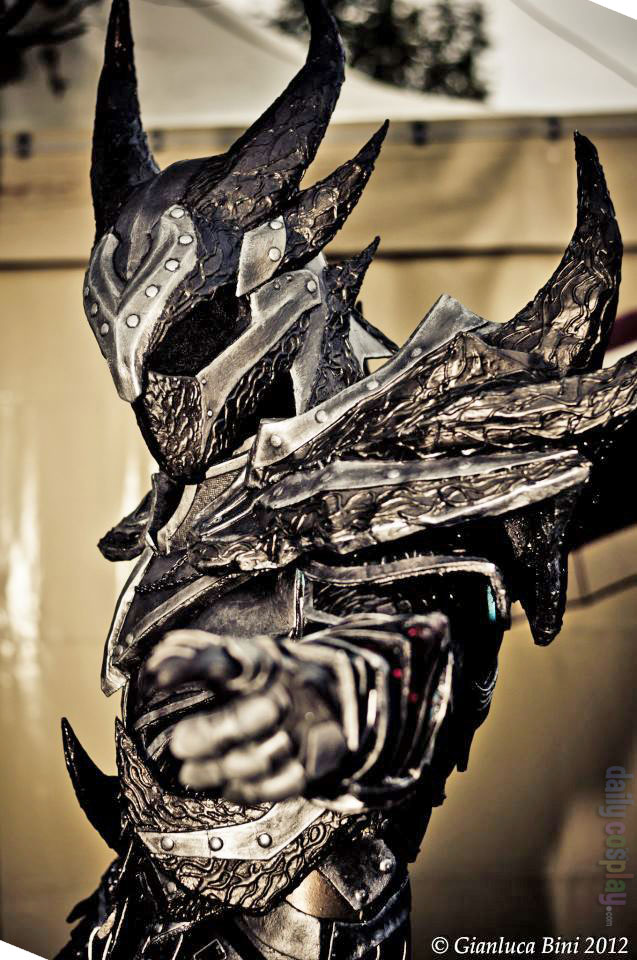 Photographer: Gianluca Bini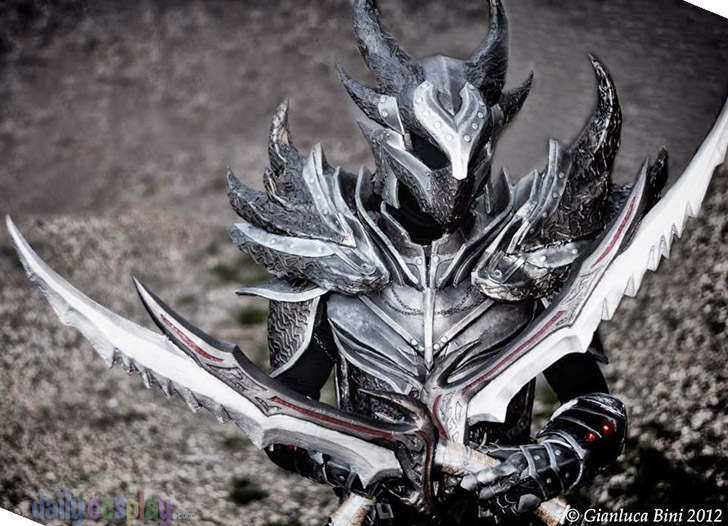 Photographer: Gianluca Bini
Follow us on Twitter @DailyCosplay or Facebook for the latest news.
To be featured on Daily Cosplay just fill out the entry form and provide two or more photos. Remember, the sooner you enter the better the chance your costume will be selected. If you have a video please include a link if you'd like to include it in your entry. We will review every submission.