| | | |
| --- | --- | --- |
| | October 19, 2013 | |
My Little Pony: Friendship is Magic
Photographer: The-Man-of-Muffins
This is my contribution to the cosplay contest for MLP-Cosplay.
Wig: Purchased online.....yay. Make up: Its a simple light and dark layer of purple eye shadow, with light eyeliner, black mascara and pink lipgloss... pretty simple.
Clothes: All found at a thrift store, the skirt was dyed from white to purple... sadly it doesnt match the sweatshirt as well as I had wished originally. I managed to find the socks there too...
The book is just a crappy journal I purchased once while working at walmart... someone left it at my register, unwanted, and I felt bad for it.
Cosplayer: Lilium666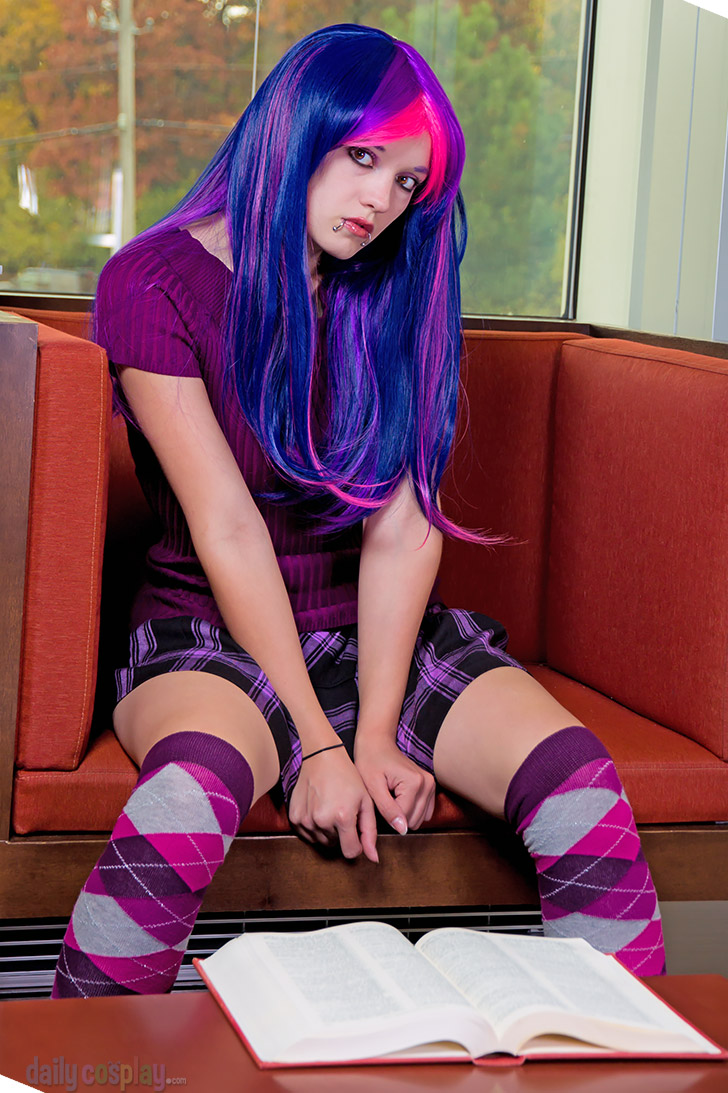 Photographer: Troy-Hanson-Photo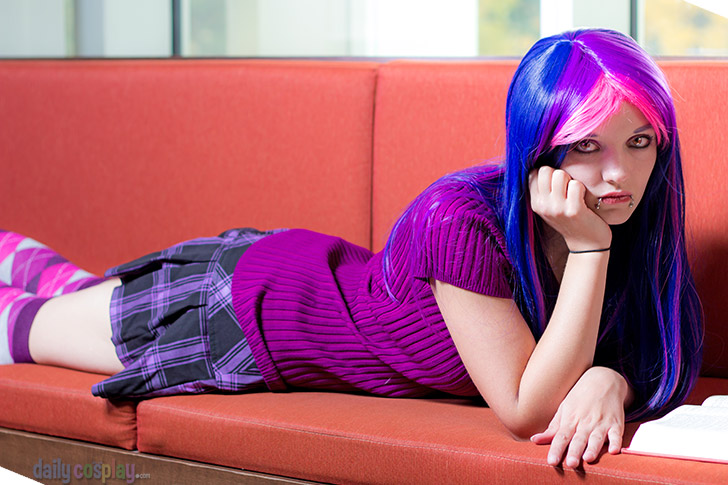 Photographer: Troy-Hanson-Photo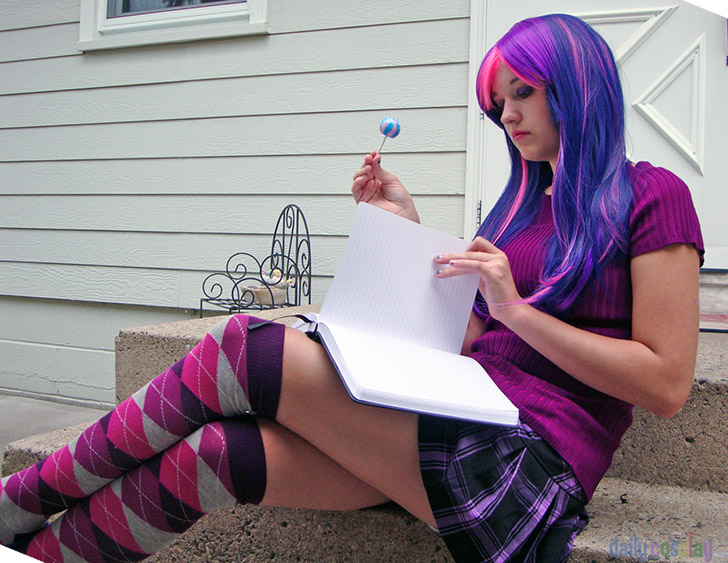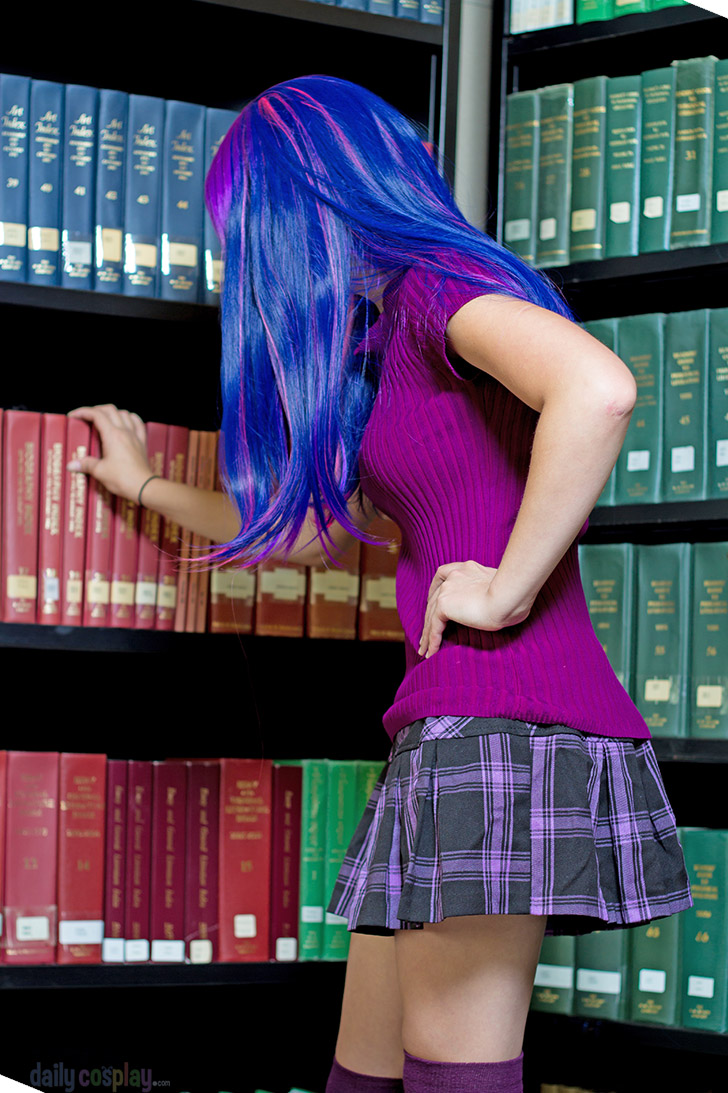 Where is it...? haha, Twilight can never find books quite as fast as anyone else even if it IS her library....
Photographer: Troy-Hanson-Photo
Follow us on Twitter @DailyCosplay or Facebook for the latest news.
To be featured on Daily Cosplay just fill out the entry form and provide two or more photos. Remember, the sooner you enter the better the chance your costume will be selected. If you have a video please include a link if you'd like to include it in your entry. We will review every submission.