| | | |
| --- | --- | --- |
| | February 11, 2014 | |
Street Fighter
Photographer: iM Photography
I debuted this cosplay at Animate! Miami in 2014. Funny story: I had to make the entire thing in about 2 and a half weeks. Myself and a handful of other talented cosplayers were contacted to be the covergirls for the 2014 Animate! Miami program guides, promos, and such. The shoot was a little over two weeks from when we were contacted, so we all had to hustle! The costume got a wonderful amount of praise from fans of the series at the cons, and she has become one of my favorite cosplays!
I like cosplaying tough characters! Not to mention that I used to play Street Fighter back when I was a kid in the arcades! So Cammy was a great choice. I actually didn't choose to make Cammy! I had a lot of people ask me to make a Cammy, but I held off until Animate asked me to make her for their Street Fighter group! And I'm so happy I did!
I spent a week just THINKING about how I was going to make the gauntlets! I've seen people use a plethora of materials; latex, vinyl, etc. I went with foam and cardboard haha. That's all it is! Foam wrapped around a cardboard poster tube. And cotton gloves that I cut the fingers off of. The wig is from Arda and was styled by Zippertan. Due to the time crunch, the suit and the beret were bought from eBay (and I'm sooo glad they came in on time for the shoot!) and I made the triangular patches out of felt (for the suit) and foam (for the hat). I use foam in all of my costumes.
I've only been making costumes since August 2013, so not very long at all! But within that time I have met and made a ton of new friends in the con/cosplay life.
Cosplayer: Megan Coffey - starbuxx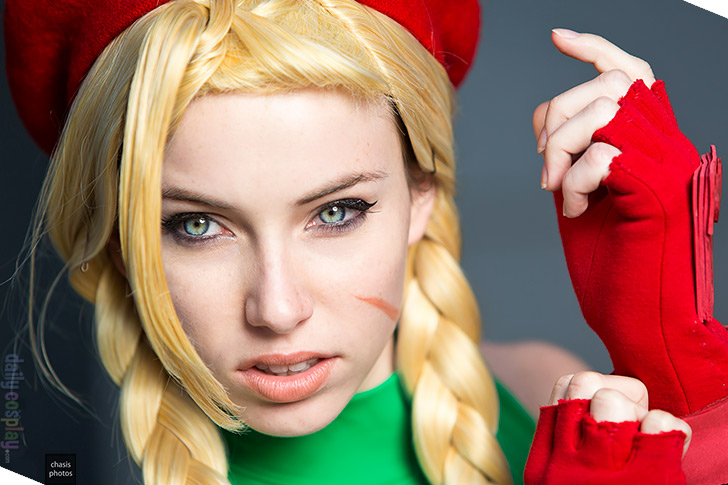 Photographer: Chasis Photos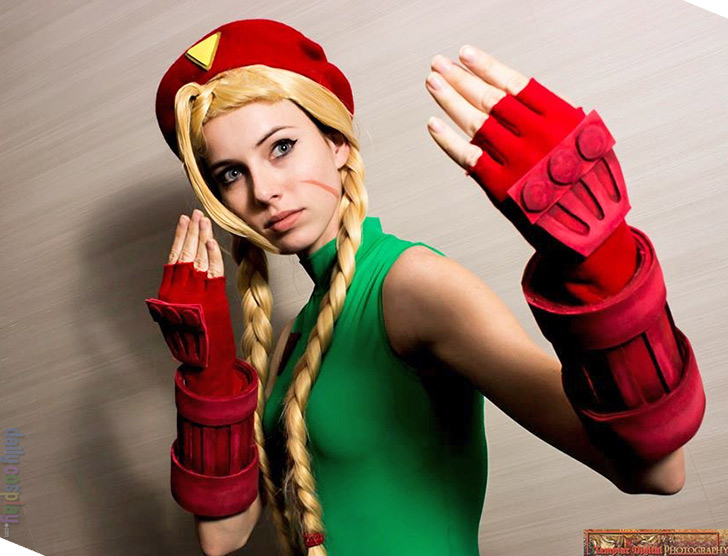 Photographer: TemplarDigital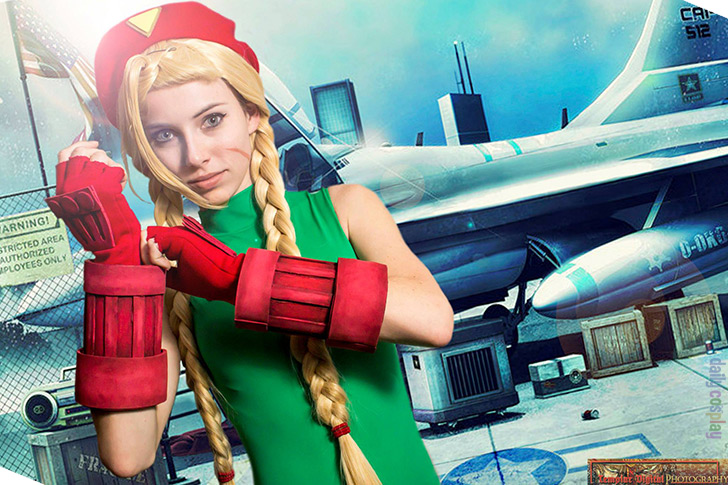 Photographer: TemplarDigital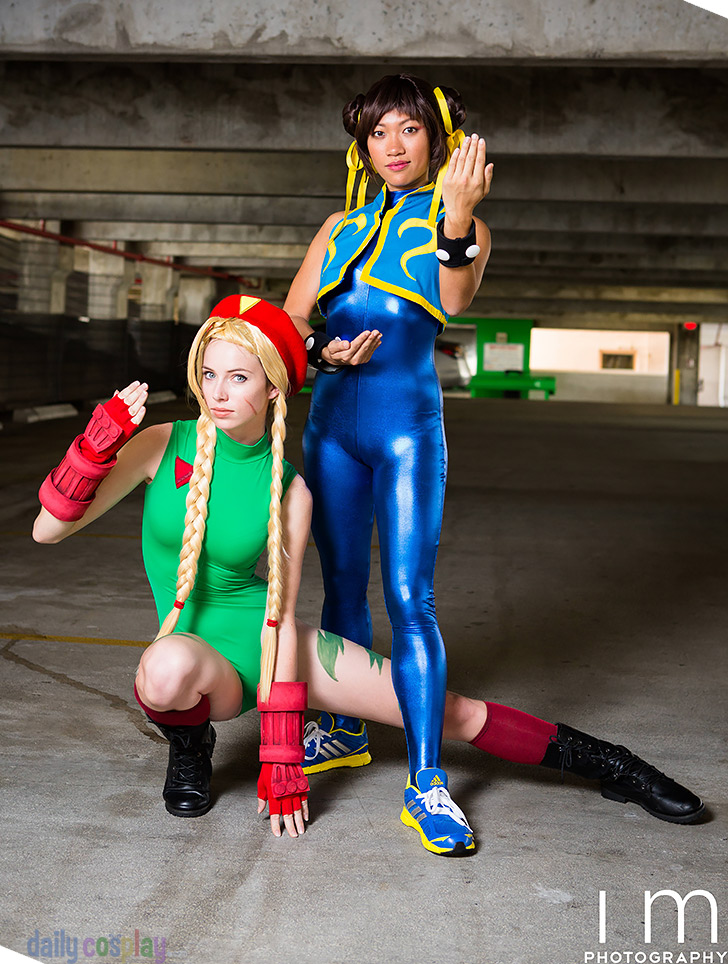 Chun-Li: Kimkashi
Photographer: iM Photography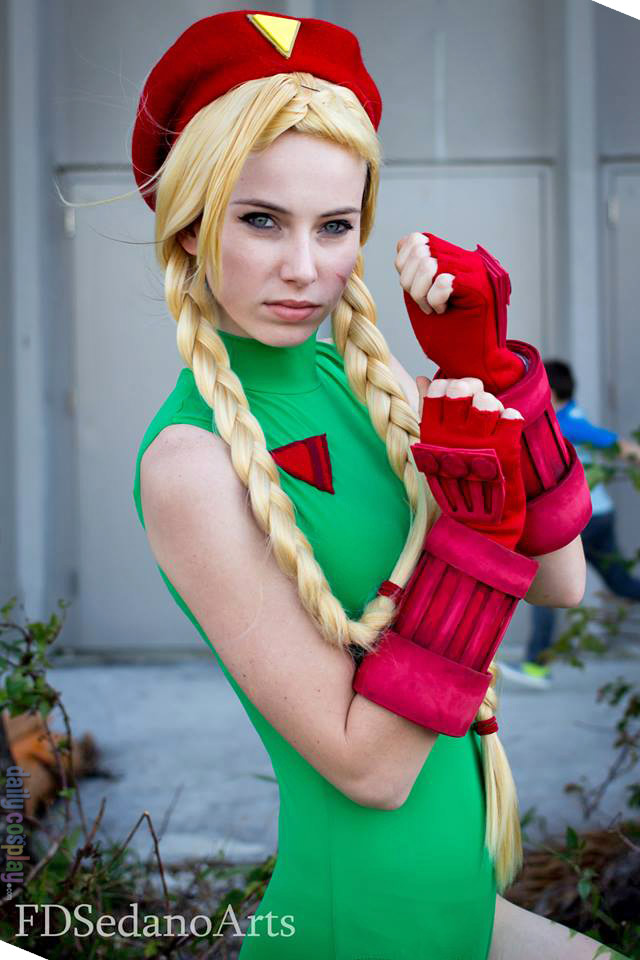 Photographer: FDSedano Arts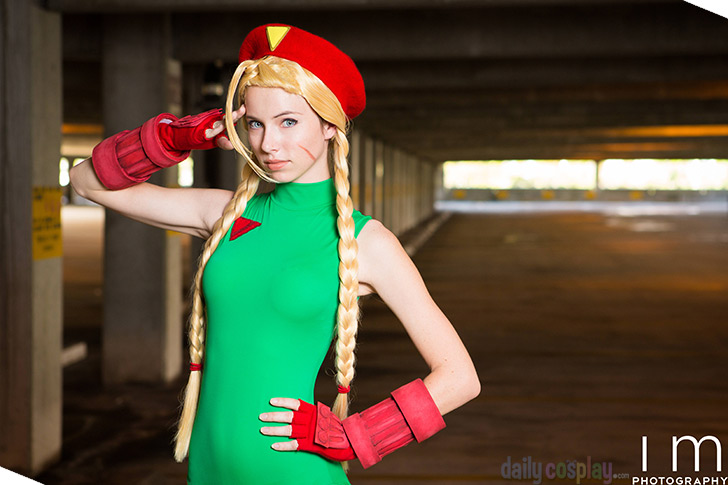 Photographer: iM Photography
Follow us on Twitter @DailyCosplay or Facebook for the latest news.
To be featured on Daily Cosplay just fill out the entry form and provide two or more photos. Remember, the sooner you enter the better the chance your costume will be selected. If you have a video please include a link if you'd like to include it in your entry. We will review every submission.