| | | |
| --- | --- | --- |
| | September 1, 2013 | |
DC Comics
Photographer: Dana Harper
Zatanna is a awsome character, powerful with a bad ass costume. I came across the tail coat in a vintage store and had to buy it and then proceded to make this costume.
Costume Construction: The tail coat is a vintage 1930's tail coat in almost perfect condition (few little rips in the lining) it was actually made in Toronto by a Bill Fargular in October 1936 (there is a tag on the inside of the inner breast pocket with that cool info). The vest and bottoms are made from a custom drafted patterns. The bow tie is also made by me.
Big thanks go to Dana for coming to Toronto to shoot with me and the Royal Alexandra Theater for allowing us to use the box office area! You can view the entire set of photos on the Geek Girls website.
Cosplayer: Gillykins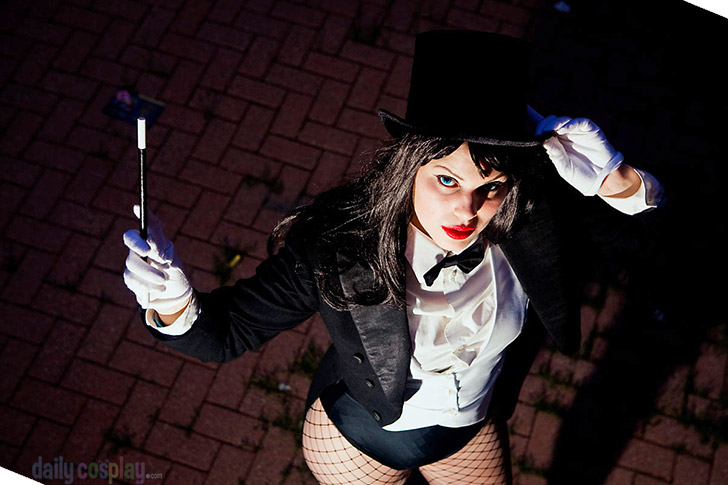 Photographer: Kevin/Stillvisions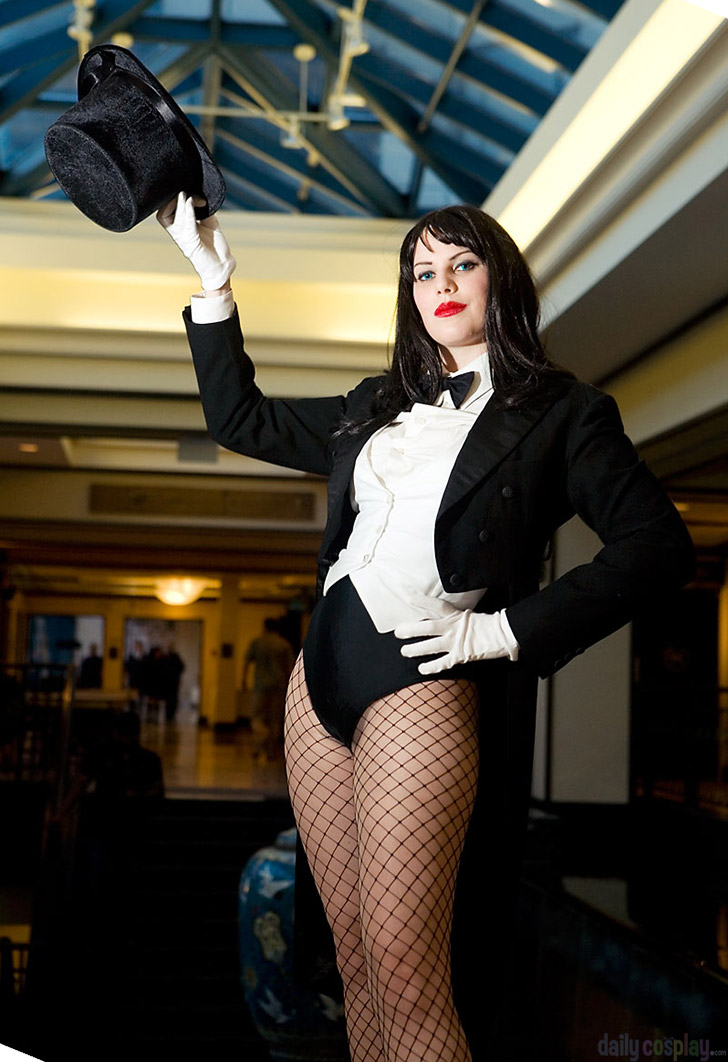 Photographer: Kevin/Stillvisions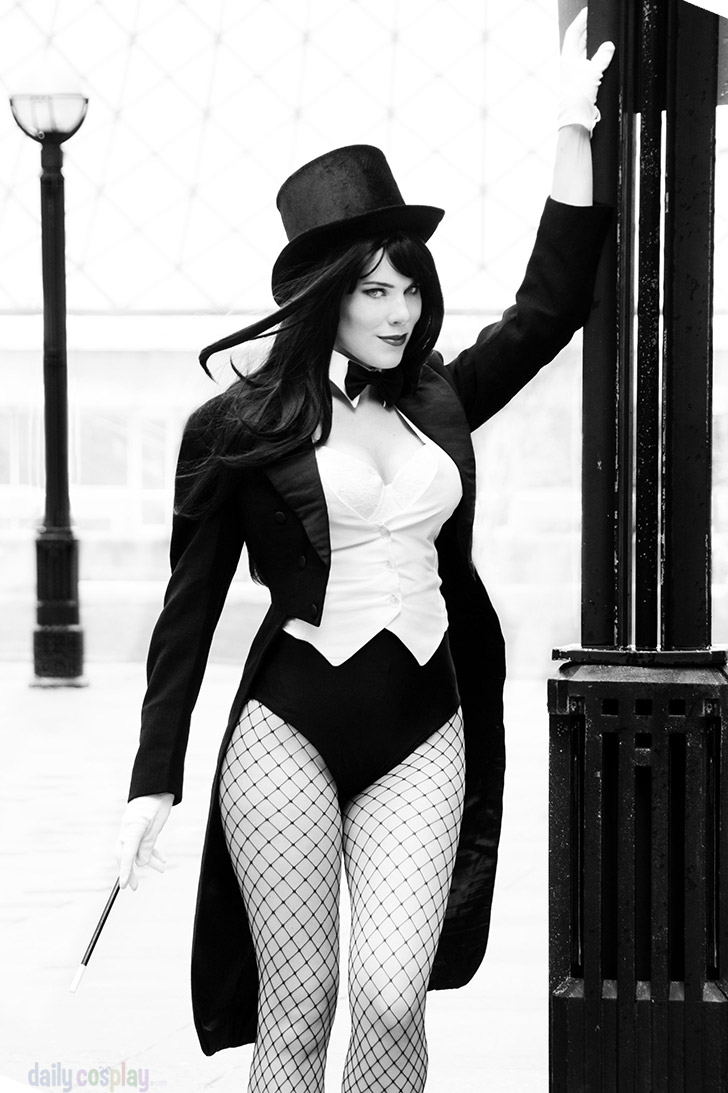 Photographer: Dana Harper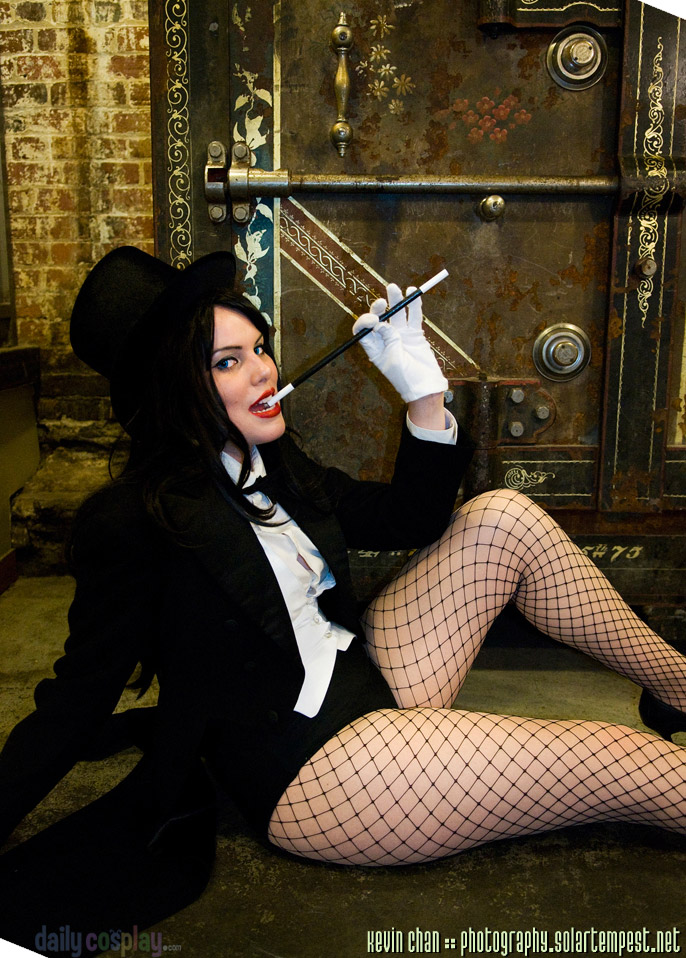 Photographer: Kevin Chan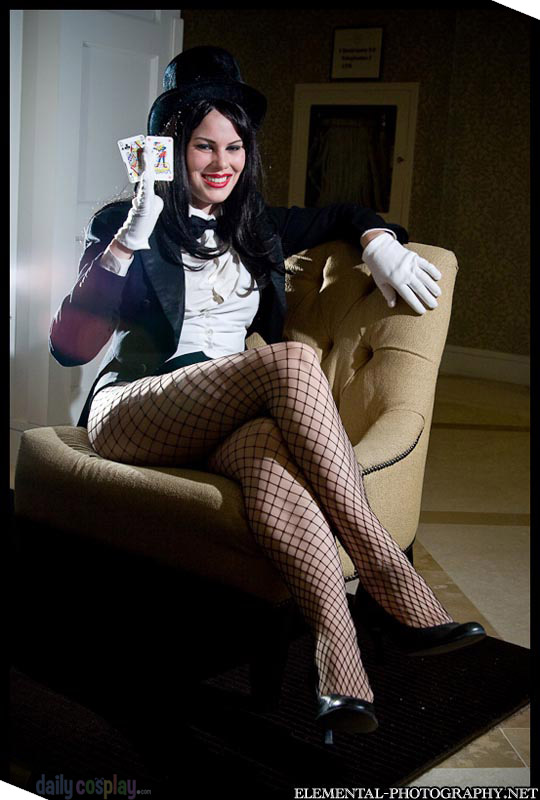 I was so excited to do photos with Amanda/Elemental at Polaris, I thought how she plays with light would perfectly suit Zatanna.
Needless to say I'm in love with the photos. If you look closely at the cards in the photo you'll notice they're actually french XD, mysteriously the only cards I could find at my house were a deck from Air France! I love the shadows on the fishnets in this photo, personally the fishnets are one of my favorite parts of the costume, its hard not the feel confident sporting them.
Photographer: Elemental Photography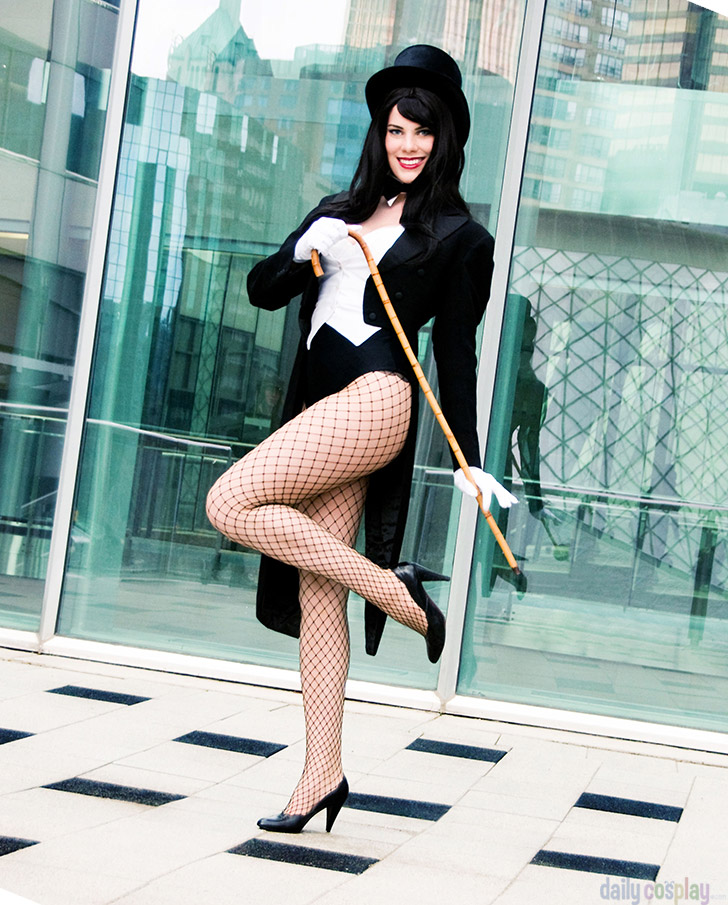 Photographer: Dana Harper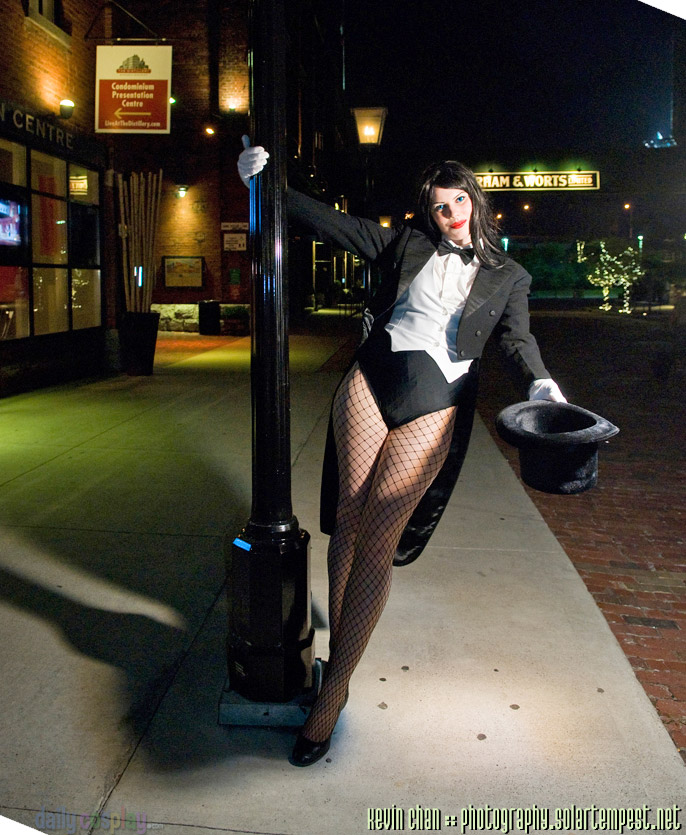 I had a blast doing pictures with Kevin in the Distillery District of Toronto,
I thought the surroundings were absolutely beautiful with Zatanna, so enjoy!
Photographer: Kevin Chan
Follow us on Twitter @dailycosplay or Facebook for the latest news.
To be featured on Daily Cosplay just fill out the entry form and provide two or more photos. Remember, the sooner you enter the better the chance your costume will be selected. If you have a video please include a link if you'd like to include it in your entry. We will review every submission.