| | | |
| --- | --- | --- |
| | May 25, 2013 | |
Endor Leia / Scout Trooper / Endor Commando
Star Wars Episode VI: Return of the Jedi
Photographers: Robert Vanelli, Johnny Havoc
Lady Lomax's Endor Leia for 2013's May 4th festivities. Scout Trooper: Johnny Havoc. Endor Commando: Fritz McMopUp. Speeder built by Cinemastery Studios (Fritz and Johnny). Costumes assembled, pieced together, altered and fabricated by the wearers. All weapons and other accessories by Cinemastery Studios. Photographed in the least Florida-like woods we could find on my road. All studio photos by Robert Vanelli. Outdoor photos by Johnny Havoc.
Cosplayers: Lady Lomax, Johnny Havoc, Fritz McMopUp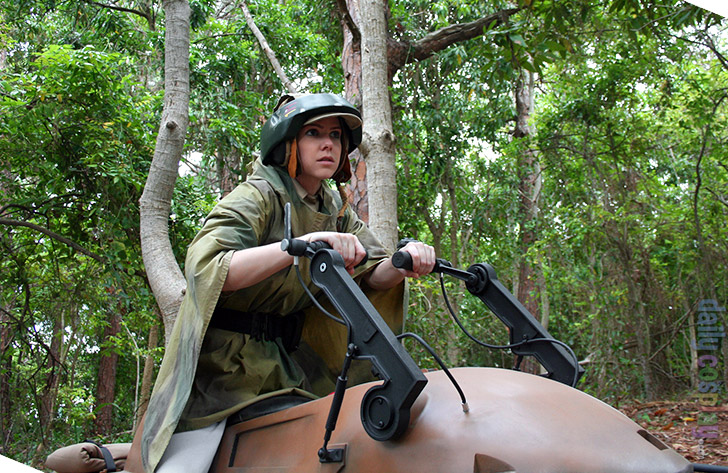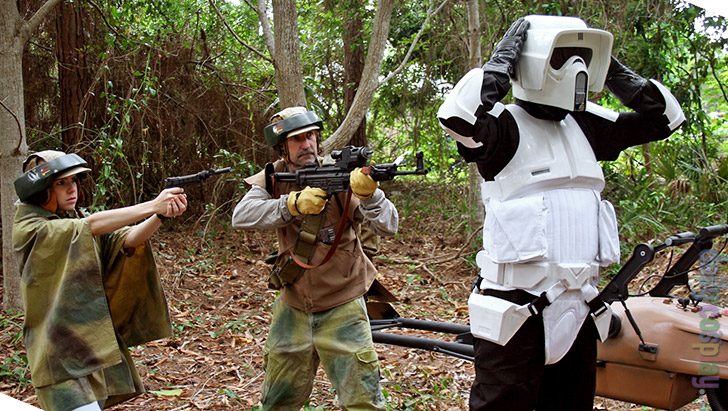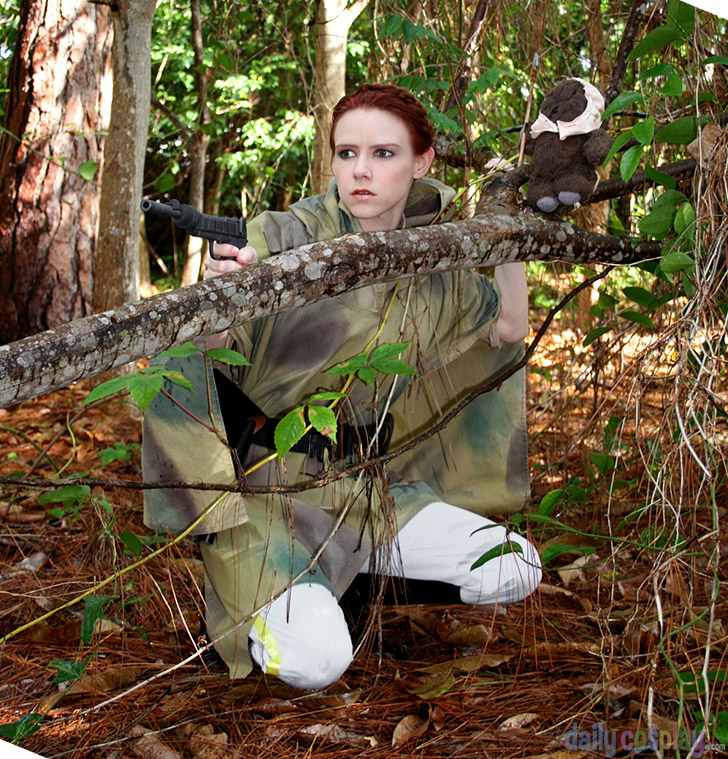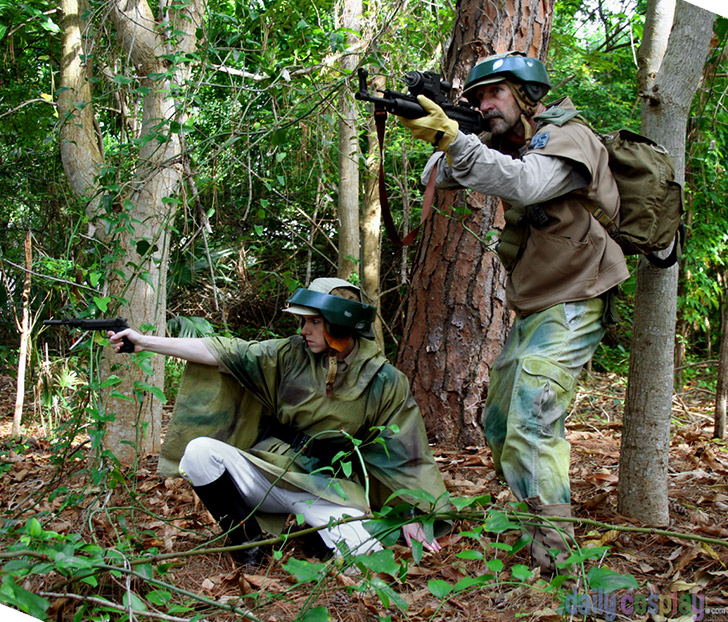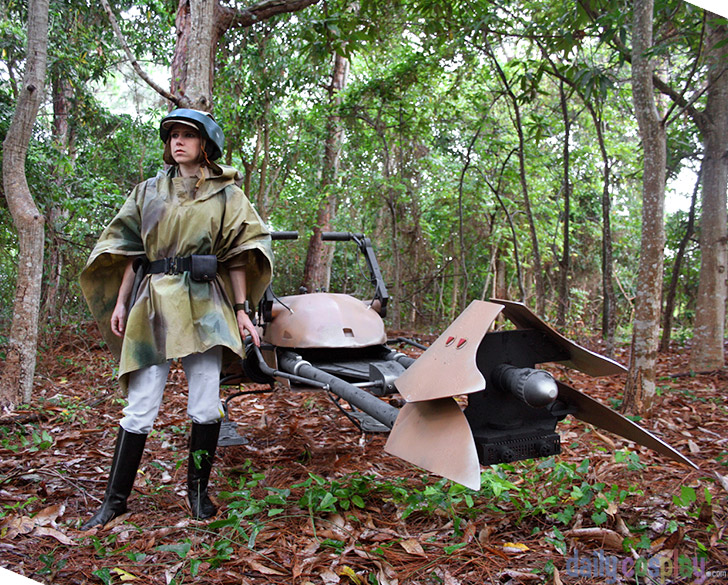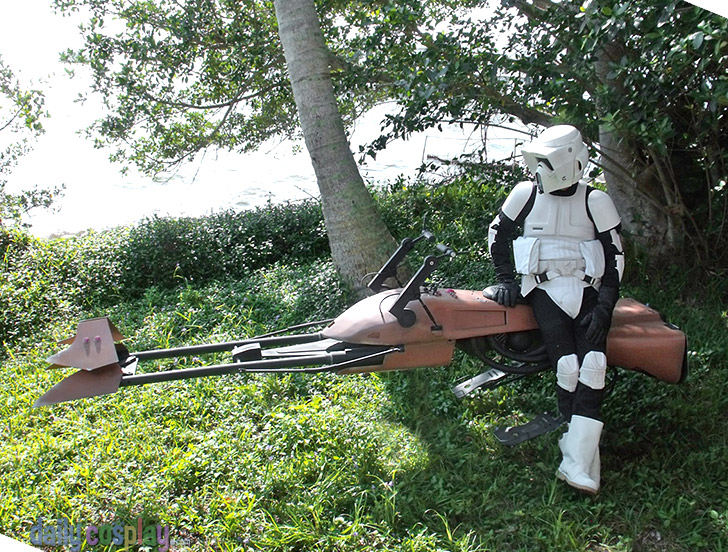 Follow us on Twitter @DailyCosplay or Facebook for the latest news.
To be featured on Daily Cosplay just fill out the entry form and provide two or more photos. Remember, the sooner you enter the better the chance your costume will be selected. If you have a video please include a link if you'd like to include it in your entry. We will review every submission.