| | | |
| --- | --- | --- |
| | November 7, 2013 | |
League of Legends
Photographer: Anton Timofeev
Model, costume, makeup: Magma Ichios Photos from Toguchi'13 festival and personal photoset.
For those who brave the harsh seas of Runeterra, attaining one's own ship and crew is the pinnacle of success. Sarah Fortune, a well-respected (some would say legendary) bounty hunter from Bilgewater, was able to achieve this feat just after her sixteenth birthday, etching out her name as the go-to gal for resolving special troubles. No bounty was too difficult or too dangerous for her feminine charm and her renowned use of her twin pistols, "Shock and Awe". Her success gave her the means to legitimately purchase her own ship - with a little flirtatious haggling, of course. Miss Fortune has a strong distrust for pirates and she finds herself constantly bickering with the infamous Gangplank (the only captain to resist her charms) over the direction of Bilgewater politics.
Cosplayer: Magma Ichios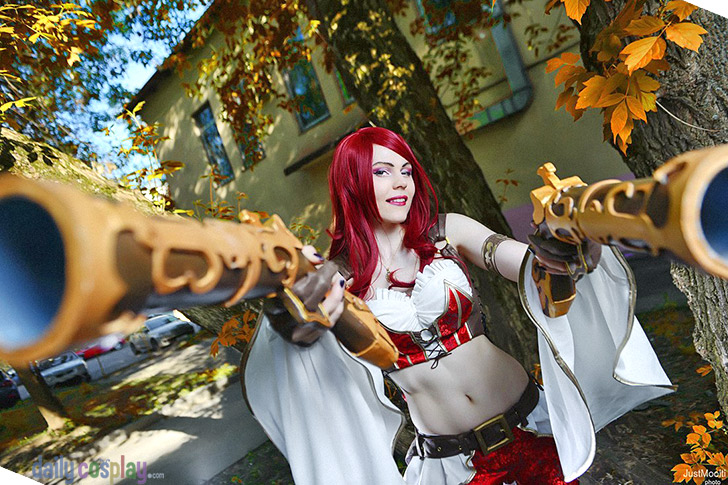 Photographer: JustMoolti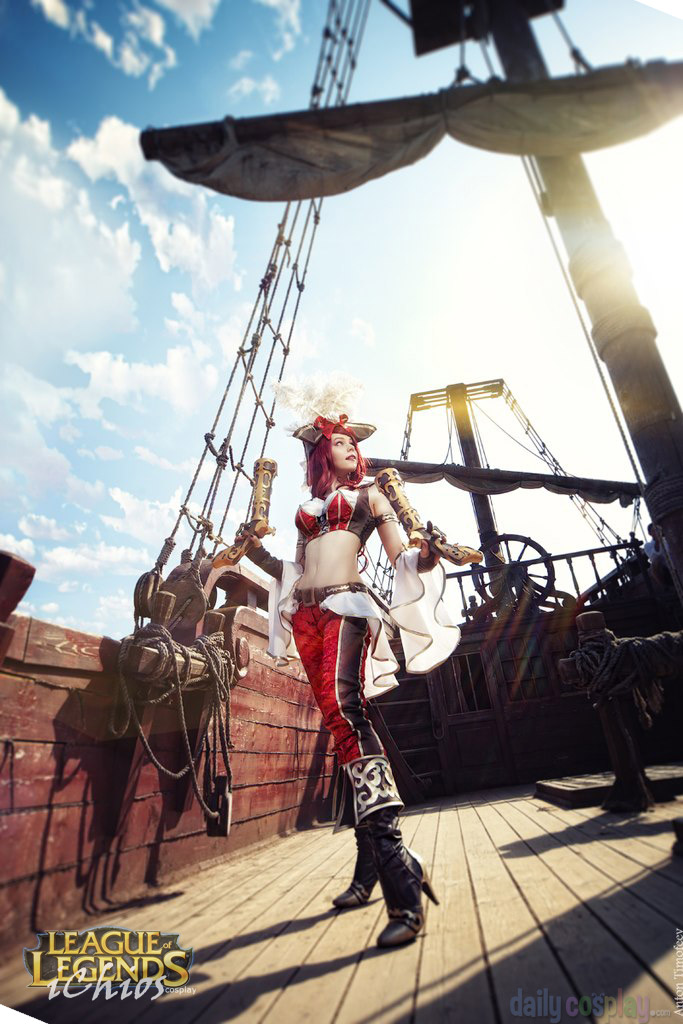 Photographer: Anton Timofeev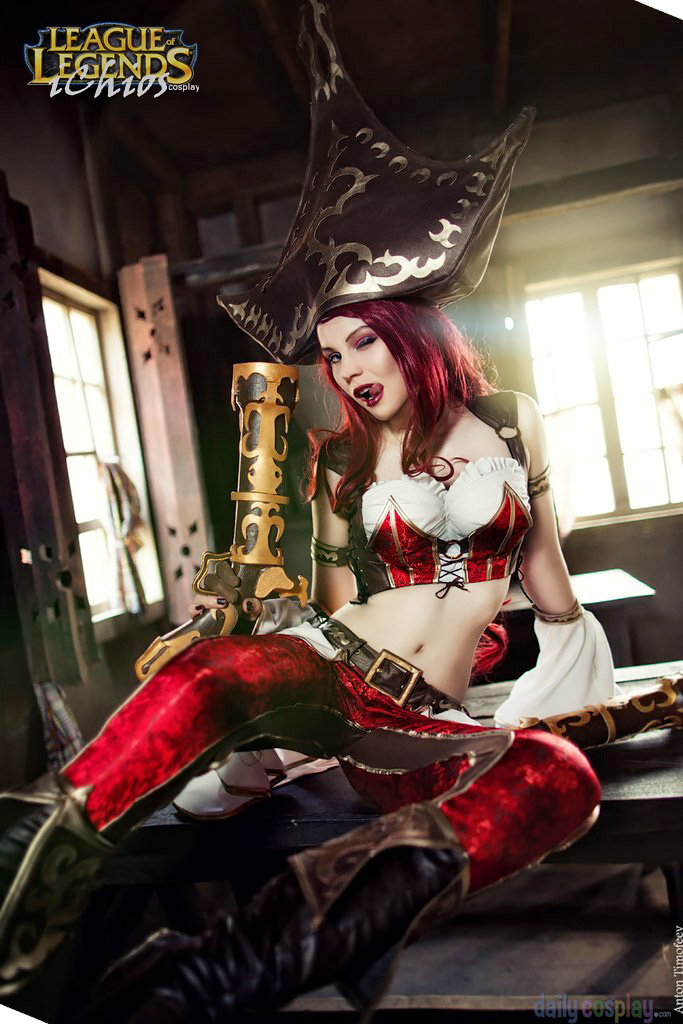 Photographer: Anton Timofeev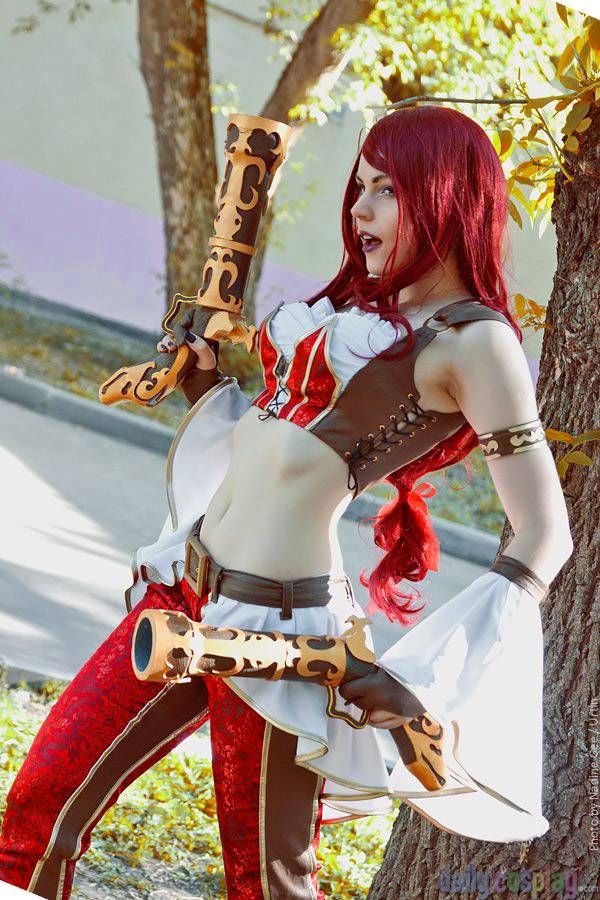 Photographer: Nadine Gee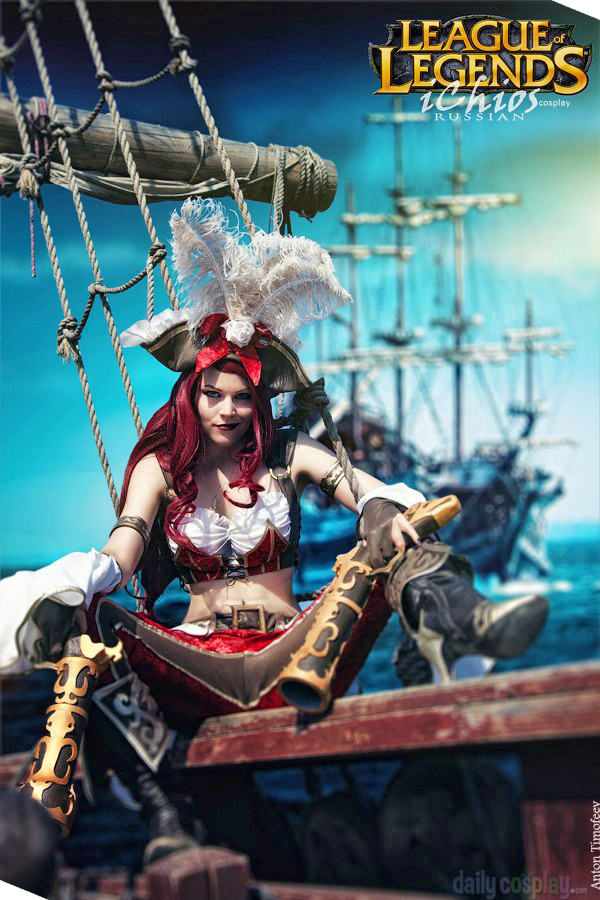 Photographer: Anton Timofeev
Follow us on Twitter @DailyCosplay or Facebook for the latest news.
To be featured on Daily Cosplay just fill out the entry form and provide two or more photos. Remember, the sooner you enter the better the chance your costume will be selected. If you have a video please include a link if you'd like to include it in your entry. We will review every submission.