| | | |
| --- | --- | --- |
| | April 19, 2016 | |
DanMachi / Is It Wrong to Try to Pick Up Girls in a Dungeon?
Photographer: Annie Fischinger Photography
Hestia (ヘスティア) is a Goddess and head of the Hestia Familia. Hestia is a beautiful petite goddess whose appearance seems to be that of a little girl or teen. She has roundish blue eyes and light-black hair tied into two twin tails. Her hair reaches down to her mid thigh. The two twin tails are held up by bows that resemble white and blue flower petals and two rectangular "bell" shaped ornaments. She has a small frame (4' 7"), which further emphasizes her breasts; hence the nickname "Loli Big-boobs". Hestia's usual attire is a white mini dress with a blue ribbon around her collar and one tied under her breasts around her arms, and a pair of white gloves. She is usually barefoot, but occasionally will wear a pair of white flip-flops.
Cosplayer: Cosbabe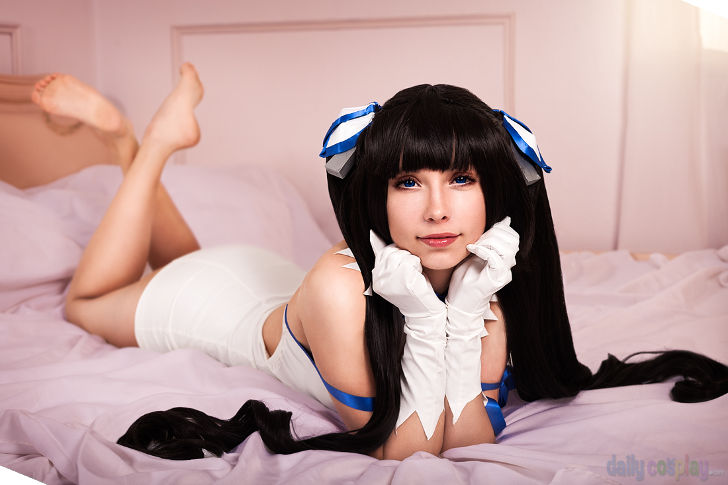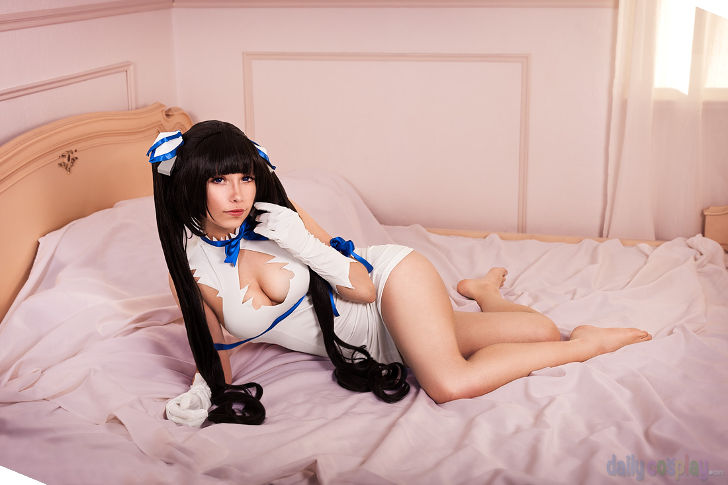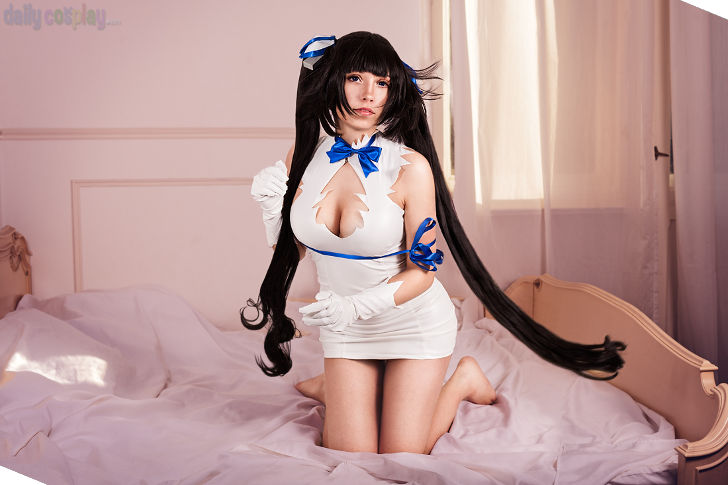 Follow us on Twitter @DailyCosplay or Facebook for the latest news.
To be featured on Daily Cosplay just fill out the entry form and provide two or more photos. Remember, the sooner you enter the better the chance your costume will be selected. If you have a video please include a link if you'd like to include it in your entry. We will review every submission.