| | | |
| --- | --- | --- |
| | November 13, 2014 | |
King of Fighters
Photographer: Inácio Borges
I went out with some friends to take new photos of this costume, that I have since 2007. Photos taken at Forte do Presépio, Belém, Pará, Brazil / 2012.
Malin is an enigmatic girl from an unknown organization that specializes in gathering intelligence. Her fighting style makes use of various weapons and her excellent agility; she somewhat resembles a ninja. Malin has access to hammer space and can hide/pull out a weapon as big as a giant hammer from visibly nowhere. Honor does not seem to matter to her during fights.
The majority of her weapons are knives and blades, though she also uses electric batons, yo-yo's (though they are also fitted with blades which may or may not be used) and a giant hammer.
Cosplayer: Vivi Flowright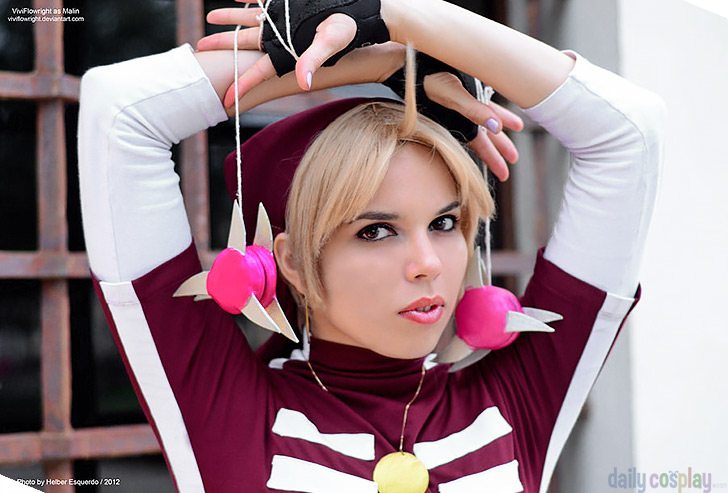 Photographer: Helber Esquerdo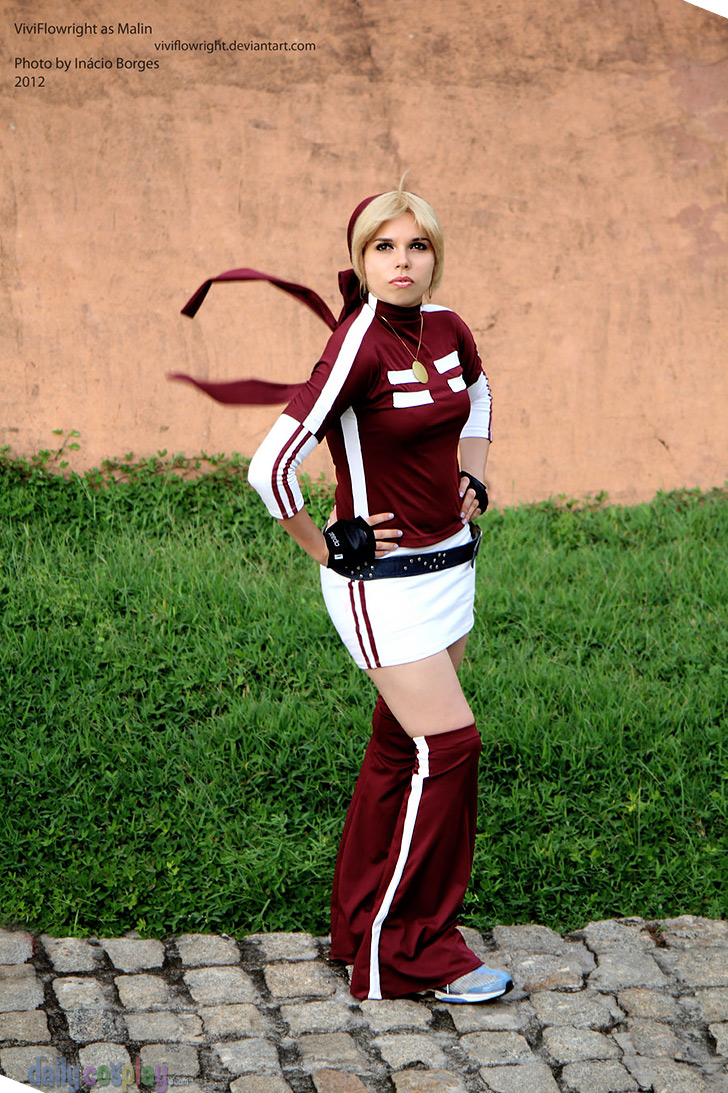 Photographer: Inácio Borges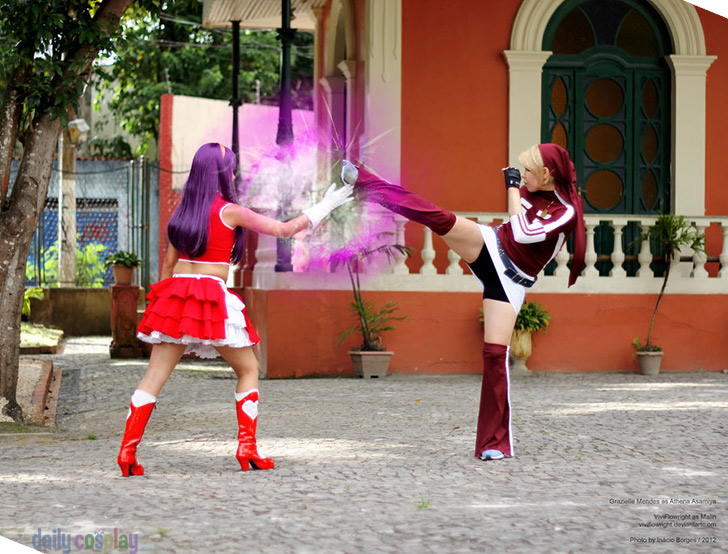 Grazielle Mendes as Athena Asamiya
Photographer: Inácio Borges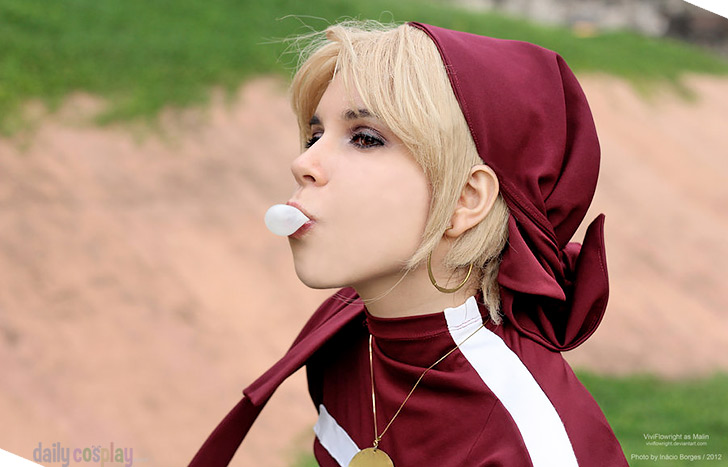 To me, this photo passes a great concept about Malin. She's that strong girl who loves to have fun. In the games, we can see she playing around before, during and after the fighting stuff. She also plays the role of the innocent girl that is, in fact, dangerous. Like all girls of High School Girl Team do.
Photographer: Inácio Borges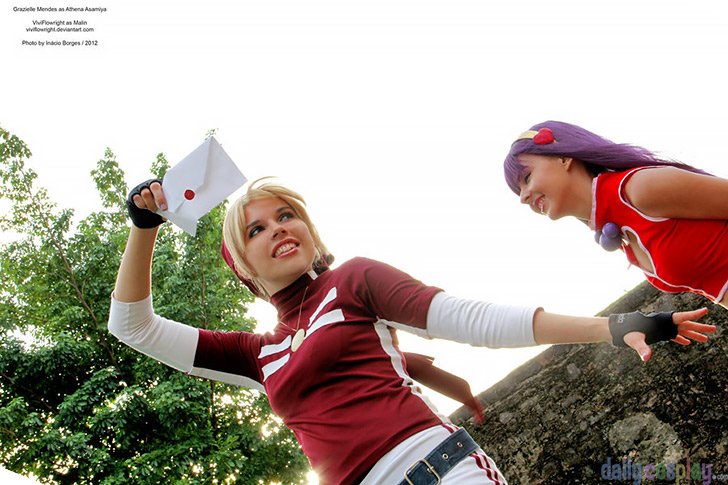 This photo was inspired on the opening of KoF 2003, where all teams are quickly presented. In the High School Girls Team part, Malin appears holding the letter that invites the team to the championship, while Athena is smiling with Hinako a little bit behind.
Photographer: Inácio Borges
Follow us on Twitter @DailyCosplay or Facebook for the latest news.
To be featured on Daily Cosplay just fill out the entry form and provide two or more photos. Remember, the sooner you enter the better the chance your costume will be selected. If you have a video please include a link if you'd like to include it in your entry. We will review every submission.