| | | |
| --- | --- | --- |
| | July 12, 2013 | |
The Incredibles
Photographer: Koji
omg, I am so in love with this cosplay right now, it's one of my top new favorites! <3 I love Elastigirl's enthusiasm throughout the movie, but especially at the beginning! And now I just want to go to the grocery store dressed as Elastigirl... oh dear. XD "Of course I have a secret identity. Can you see me in this at the, at the supermarket? Come on! Who'd want to go shopping as Elastigirl, know what I mean?"
The Incredibles has remained one of my favorite movies growing up, and to this day is still in my top three favorites (tied with two other Pixar movies *cough cough*) and it is so cool to finally be able to cosplay from it! That and I've always wanted to cosplay a super hero, so yay, two dreams come true!
The bottoms were a bit of a challenge because I decided to cut the hips a big higher at the sides after the bottoms were already complete, so I did lose a bit of coverage on the bum by altering after-the-fact. Before it was more of a conservative swimsuit length than shorter bikini bottom length. ;P But to be fair, I don't think it really compromised any accuracy- just modesty. XDDD
Also, before anyone asks: DANCE TIGHTS. I almost always wear opaque dance tights on cosplays like this, unless the character has some essential need for "rawness", like with Chel. Chel would not look good with shiny pin-up air-brushed legs. XP
Cosplayer: Momo Kurumi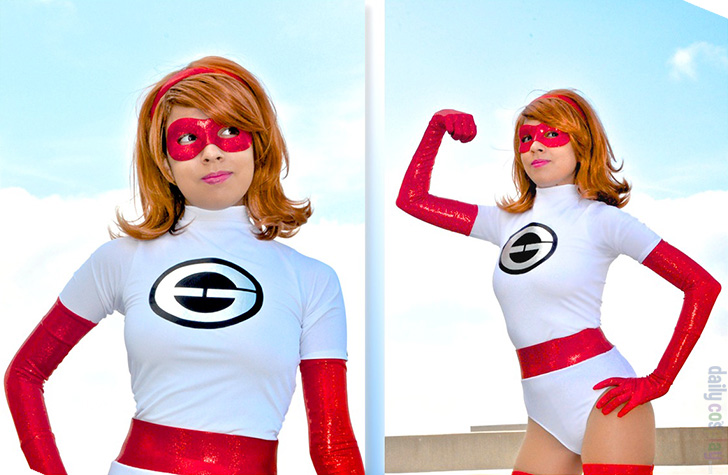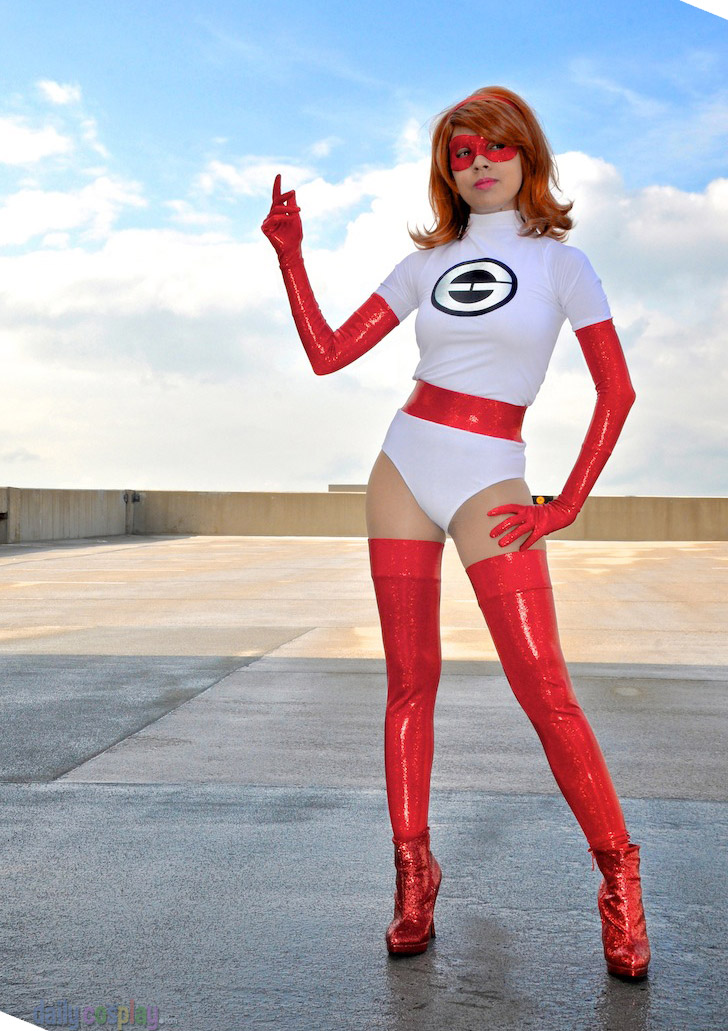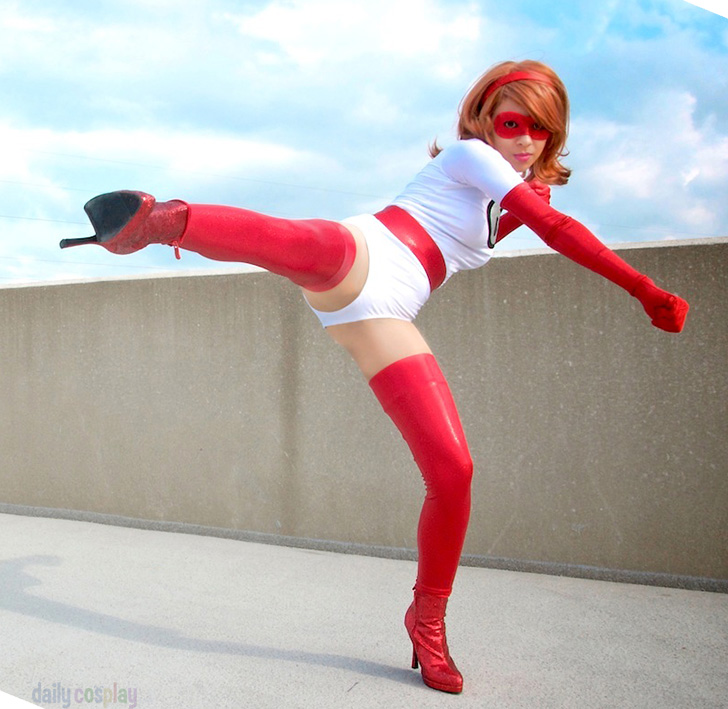 Elastikick! One of my favorite things about super heros is stupid puns, witty banter, catchphrases, and attack names... so while originally I was like "Oh, Elastic Kick" is a good title... "Elastikick" ended up happening instead. XD Come to think of it, if she had a side kick that had the same super power, that'd be a pretty good name! Okay, I'm done being a dork now. XD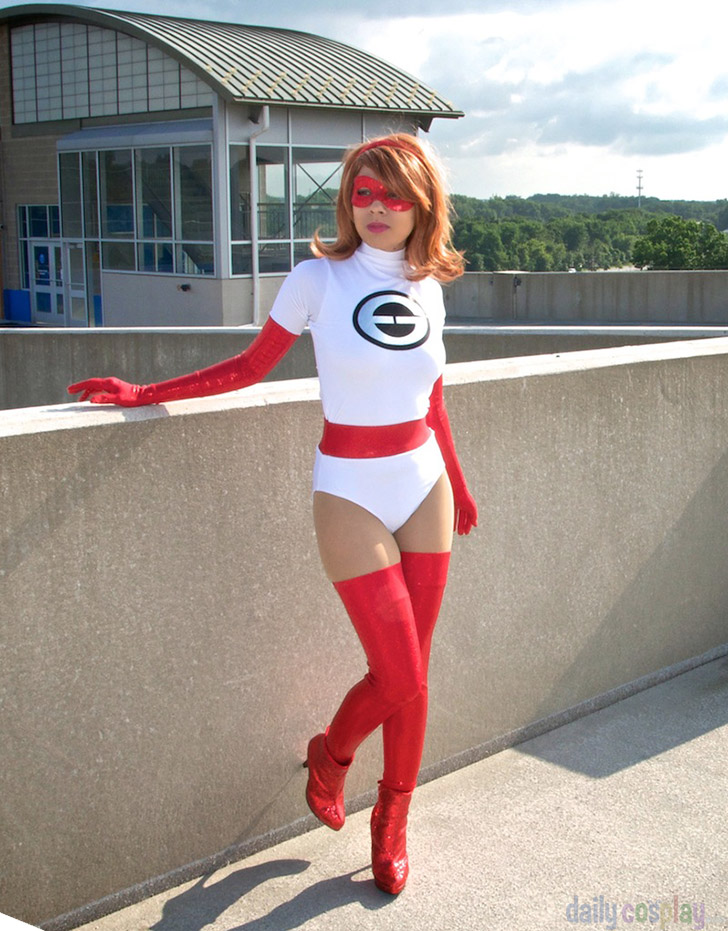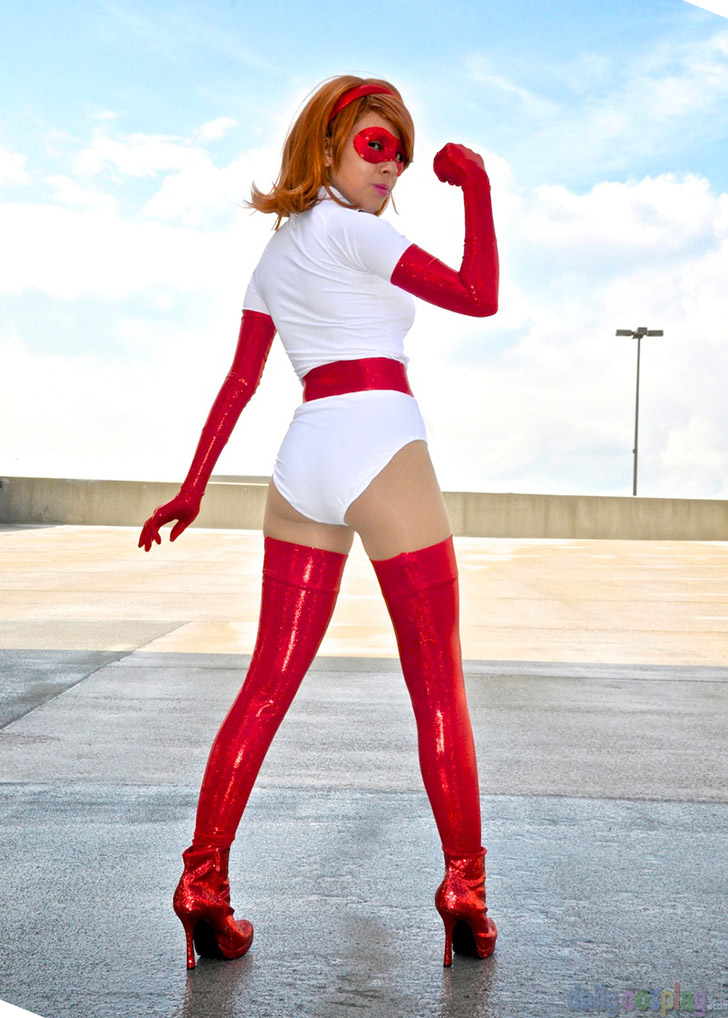 Herpderp, classic super hero butt-boob shot! XD Nah, not really, I just like to trying to get back shots of all my cosplays. Granted, Elastigirl doesn't have any essential need-to-know details on the back of her costume, but it's nice to have an alternative view. And not just for ze butts- I try to do this in all my cosplays, regardless. XD
Follow us on Twitter or Facebook for the latest news.
To be featured on Daily Cosplay just fill out the entry form and provide two or more photos. Remember, the sooner you enter the better the chance your costume will be selected. If you have a video please include a link if you'd like to include it in your entry. We will review every submission.