| | | |
| --- | --- | --- |
| | September 16, 2013 | |
My Little Pony: Friendship is Magic
Photographer: EminenceRain
I sketched Rarity for months but only got started on construction a week before Katsucon. What is wrong with me? Part of it was that, since it was my own design, I kept changing it. I was also being VERY picky about the main fabric I used for the dress. I finally found the perfect silk brocade! The petticoat was a bit of an experiment, since I didn't want it to look like a standard petticoat. My Opalescence plushie got quite a bit of love (I think I'm addicted to making plushies) and my wig was wonderful. Make-up was REALLY fun, it was so nice to do a character for once where I wasn't trying to look like I wasn't wearing make-up. The best part about Rarity though was for sure the shoes. I constructed McQueen knockoff armadillo heels and people were asking me if they were REAL. I was so flattered! They were excruciatingly painful, but beyond worth it.
I personally prefer my pony cosplay (alliteration!) without horns, ears and tails. So when I designed this look, I went for what Rarity would wear if she were a person - I decided to give her the tiara in order to have something evoke the horn without actually having one. That's the great thing about original designs - designing them to look the way you want is so much fun!
Cosplayer: FrauleinNinja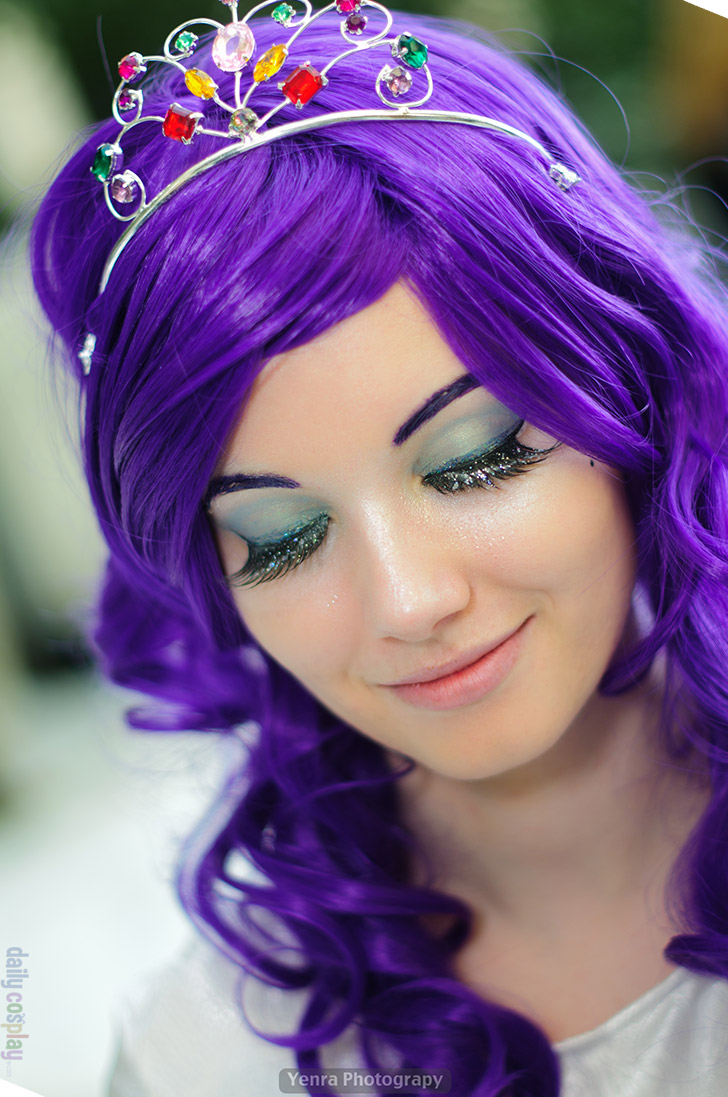 Photographer: Yenra Photography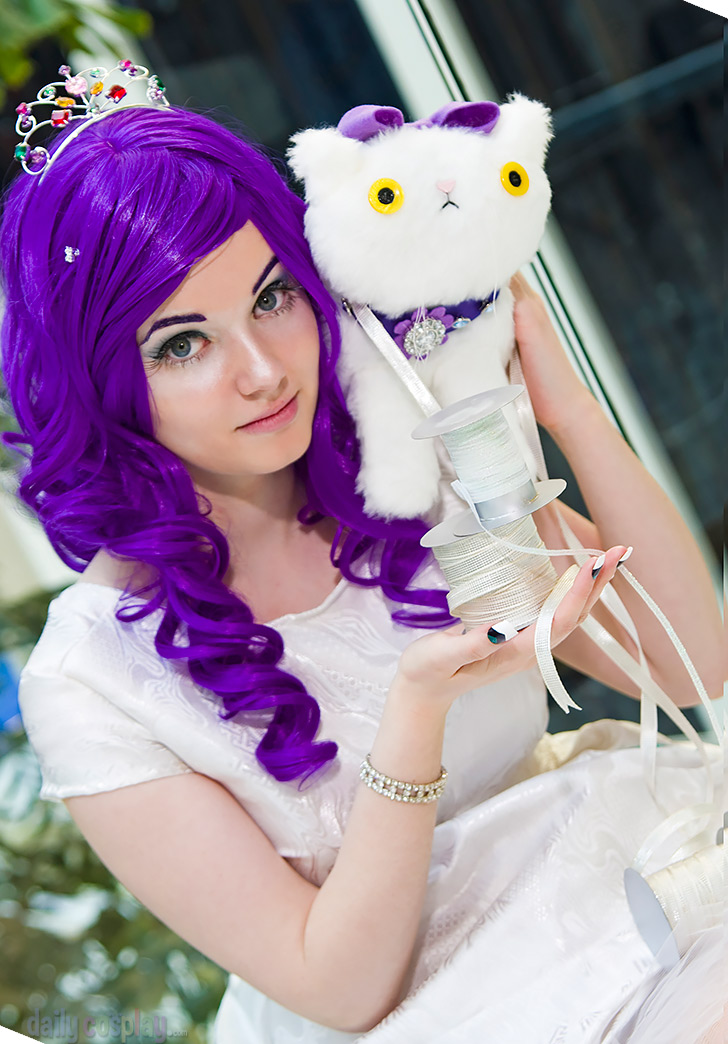 Photographer: EminenceRain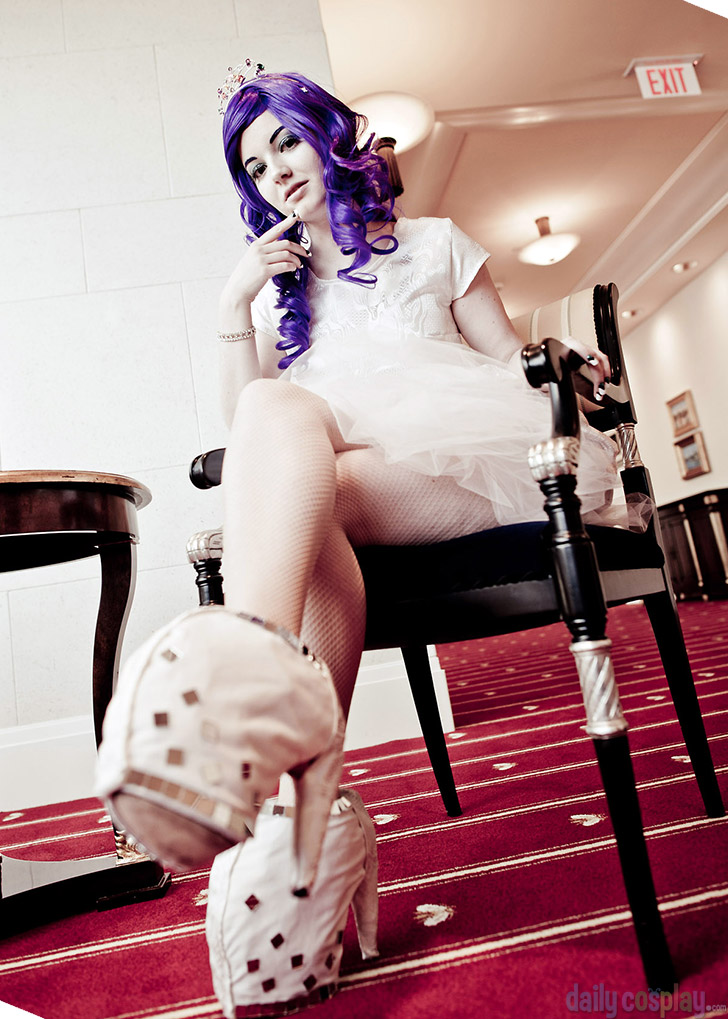 Photographer: Baron Karza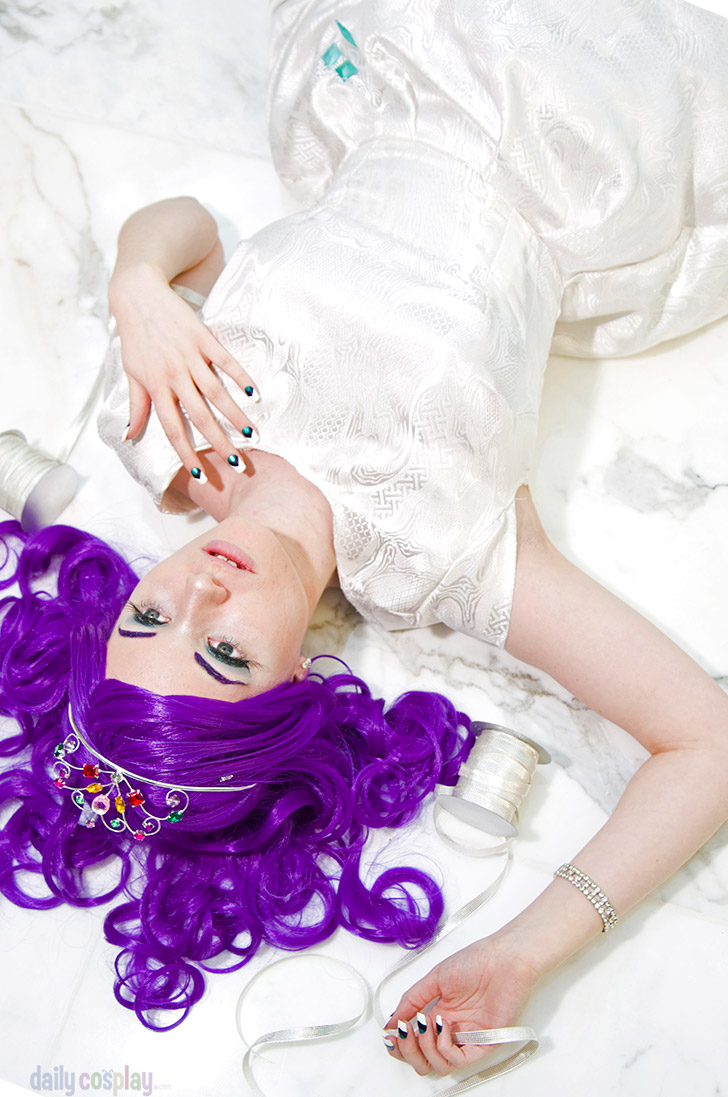 Photographer: EminenceRain
Follow us on Twitter @DailyCosplay or Facebook for the latest news.
To be featured on Daily Cosplay just fill out the entry form and provide two or more photos. Remember, the sooner you enter the better the chance your costume will be selected. If you have a video please include a link if you'd like to include it in your entry. We will review every submission.